Forget about your average everyday hotels and Airbnb locations. There's an Airbnb located in Spain that is literally a medieval castle and it is surprisingly not that expensive.
The idea of staying at a castle may seem like a far fetched thought process from your youth. However, that recently changed thanks to something Italy recently did.
They hosted a project that would allow people to get a castle in their country completely free of charge. Folks couldn't believe that this was actually a thing.
Of course, there had to be a catch. Anyone who owns a castle must commit to restoring it. They could turn it into whatever they wanted, as long as it was restored.
The hope was that these buildings could ultimately become destinations for tourists. It would help the country immensely. Thankfully, there's less commitment to the deal in Spain.
The castle in discussion today is located in Ripollès, Spain. The majestic building can be found surrounded by valleys, rivers, and mountains. It's everything you could want.
It almost sounds like the kind of castle you'd only find in an animated Disney movie. As if it isn't real. However, it is and it's affordable to rent with a group.
The beautiful place is available for rent for around €381 ($413.25) a night. That may sound steep at first but when you consider the amount of space available, it's a steal.
Of course, there's not really a need to rent a massive castle for just yourself. That would be kind of excessive. That's especially true when you consider it holds 16 beds.
That's when this really becomes worth considering. If you take 15 of your closest friends to spend the time with you, then it averages out to €23.81 ($25.83) per night.
There's also some exquisite deals for anyone willing to stay for a little while. For example, a one week stint at this gorgeous castle will net you a 25% discount.
That number gets even better if you opt to stick around for an entire month. That will earn you a massive 50% off discount. It helps sell the idea of hanging around for a while.
Marc, the owner of the property, wanted to offer something that wasn't really available elsewhere. The castle is listed for rent throughout the entire calendar year.
It is noted that Ripollès, Spain is a great place to visit. The region is filled with castles and massive churches, with most of the architecture dating back to the 10th century.
The 10th century is actually when this particular castle was originally constructed. Since then, it has managed to retain an authentic vibe. You'll feel like you've stepped into that era.
Despite that old school feel, there are still plenty of updated faculties to make it suitable to live in. That includes a functional bathroom, kitchen, and more.
There's a lot more to do than just visit the wonderful old locations. Ripollès also has a rich industrial history that helped bring forth the development of Catalunya.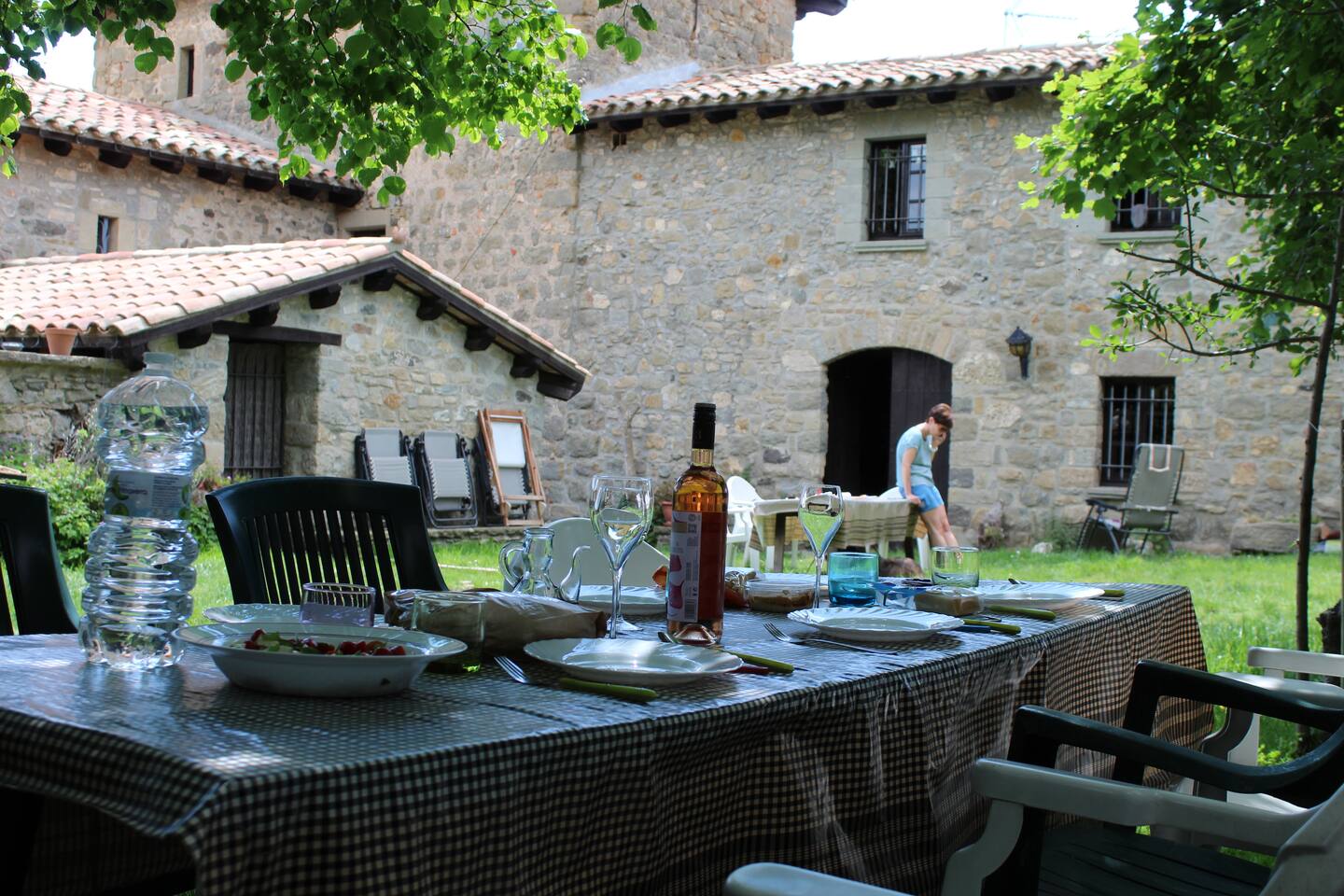 One of the most important things about an Airbnb listing is how well the guests review it. This castle currently boasts that every visitor has given it a 5-star rating.
There are hosts available on the premises to assist you with anything you may need. They won't get in your way if you don't want but it's nice to have help.
When you consider the vast space you'll have and all of the options to explore outside of the castle, this is a no-brainer of an experience with friends and family.