Some Disney animated films have puns you may have originally looked over. A great one from "The Lion King" sees Zazu say, "Cheetahs never prosper."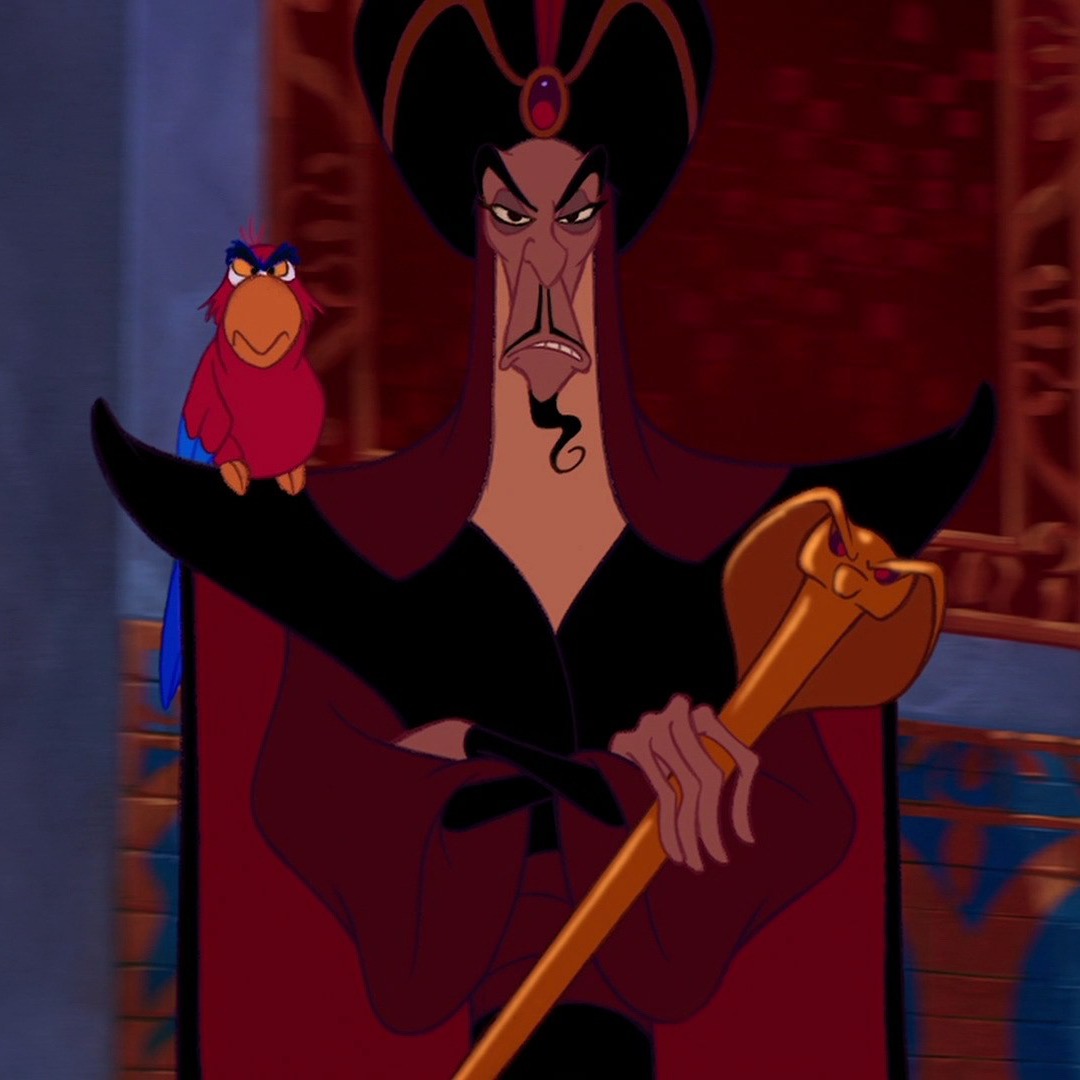 Jafar, the villain from the 1992 classic "Aladdin," tells his pet a great pun of a line. "I love how your fowl little mind works." The use of fowl instead of foul makes it clever.
"Frozen" produced some of the most beloved characters of the decade. Anna is one of them and part of the reason why is lines like this, "Arendelle's in deep, deep, deep, deep… snow."
Cogsworth is the clock from "Beauty and the Beast." That makes his line of, "If it's not baroque, don't fix it!" all the better when you consider the use of baroque instead of broke.
Zazu was apparently the most clever character in "The Lion King." He showed it with this other great line, "Well, the buzz from the bees is that the leopards are in a bit of a spot."
This one is hard to not notice but it's still tremendously done. In 2011's "Winnie the Pooh," this exchange happens: "Can you tie a knot?" "I cannot." "Ah, so you can knot."
When you heard "Let's go kick some Hunny buns!" in 1998's "Mulan," it probably didn't grab you. When you consider they were fighting a Hun invasion, it works out perfectly.
Back to back entries from the animated original, "Mulan." This time, it's a line of "Try, uh, uh, ah…Chu." "Ah Chu!" "Ah Chu?" "Gesundheit," which is fun when you think about it.
In 1992's "Aladdin," Abu is turned into this toy version of himself. That leads to the great line of, "Don't toy with me!" It's simple but pretty fantastic all around.
Timon from "The Lion King" gets one of the film's best lines. "King? Lady, have you got your lions crossed." You just can't beat a lion pun in "The Lion King."
We all know the saying about the elephant in the room. "Zootopia" used it and literally addressed one. "First, we need to acknowledge the elephant in the room… Francine. Happy birthday!"
Our first look at King Candy from "Wreck-It Ralph" leads to one of the wackier entries on the list. "Milk my Duds! It's Wreck-It Ralph!" Not an exclamation you hear everyday.
Vanellope from "Wreck-It Ralph" is arguably the best and funniest character in the series. Her exchange with Ralph about his medal is perfect: "I won it in Hero's Duty!" "Hero's Doody…?" "It's not that kind of doody!"
This line from 1991's "Beauty and the Beast" is a classic. "I've been burnt by you before!" works as both a nod to past dating issues and the literal flame on the candle.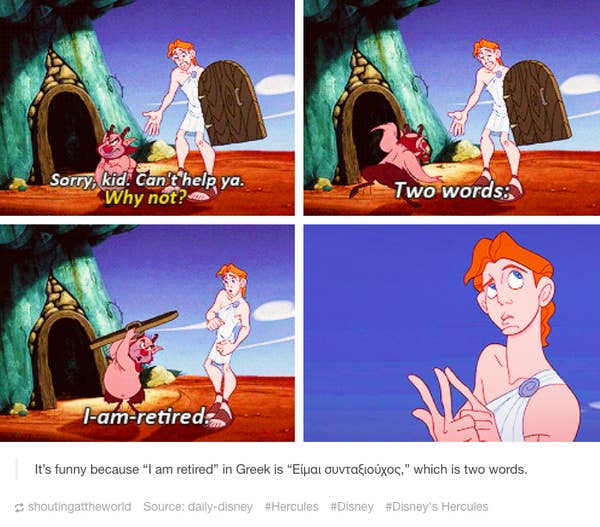 On its own, this just seemed like a strange joke in a kids movie. But when you realize the line under it explains things, it works out in really clever fashion.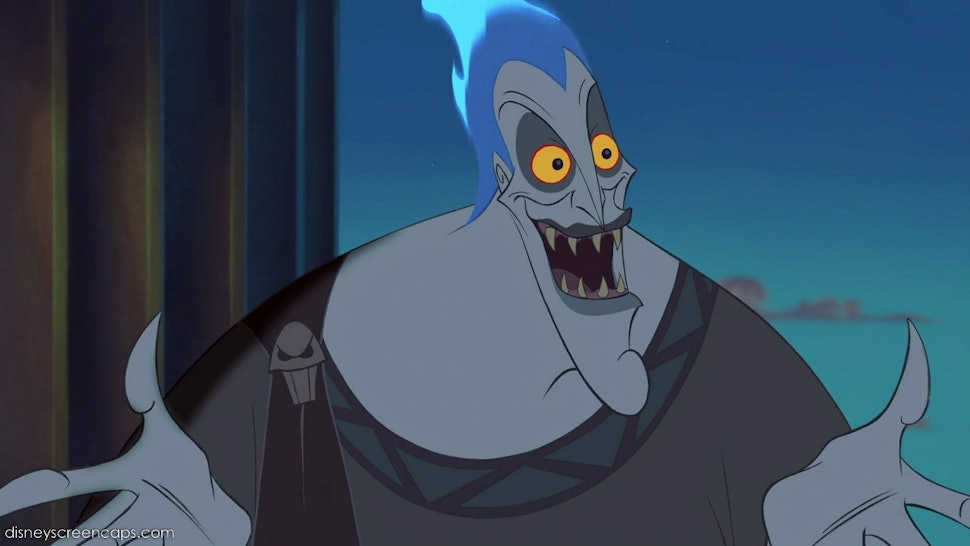 Hades gets to deliver this classic line, "And for the Trojans, hey, they bet on the wrong horse, okay?" It's a reference to the famous Trojan Horse story from the Trojan War.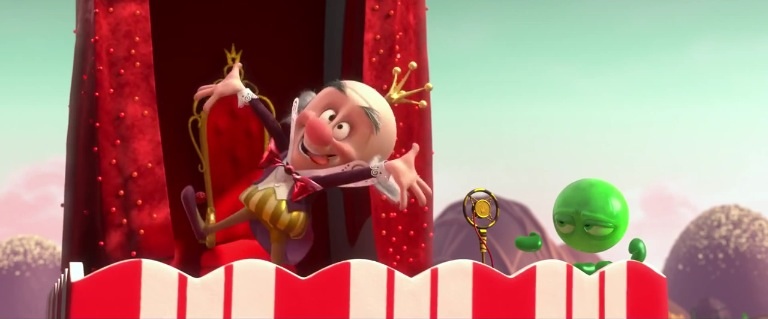 Once again, it's King Candy. He gets some of the best lines in the movie. That includes, "I'll lock you in my Fungeon!" which is the perfect take on a dungeon from a character who is meant to be "fun."
The Genie gets the best lines in "Aladdin." When the magic carpet gets involved, he hilariously gets to say, "Things are unraveling fast now, boy!" How perfect?
"You wouldn't hit a guy with glasses, would you? Oh…you hit a guy, with glasses. Well played." This "Wreck-It Ralph" line from King Candy is great.
We return to the Genie for our final line. This one is just clever all around. "Why don't you ruminate while I illuminate the possibilities." It captures everything we love about the character.