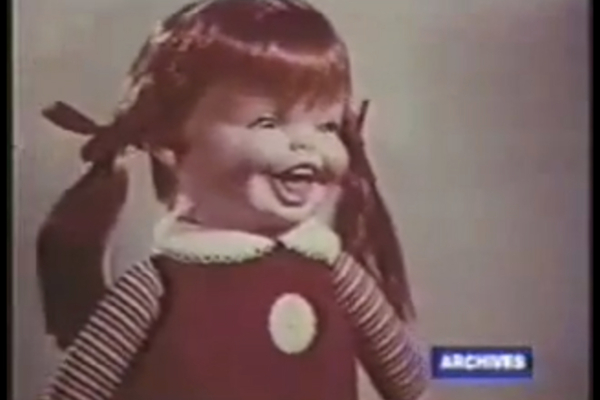 There's a fine line between something being terrifying and something being adorable. Lots of dolls have that effect, along the lines of Chucky.
Baby Laugh A-Lot was meant to do just that. Laugh a lot. It was clearly annoying but the doll crossed over into the frightening category with its cackle.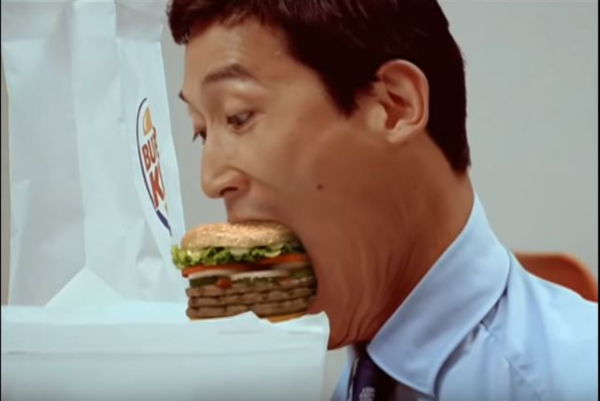 Not all of these will look creepy or off-putting at first glance. This isn't one of them. This shot is obviously something that will give you some nightmares.
This is an interesting one because Burger King is such a huge company. In it, we saw one person so excited about his burger that his jaw unhinged like a snake as he devoured out.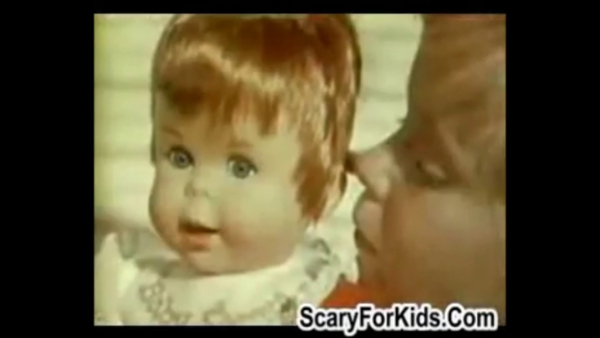 Back to the always horrific show of creepy baby dolls. Combine that image with the thought that some of these dolls actually have the ability to talk. Sounds scary.
The video for this calls it a "killer doll commercial." Sounds appropriate. That's because this doll whispers secrets in your ear, which is just unsettling.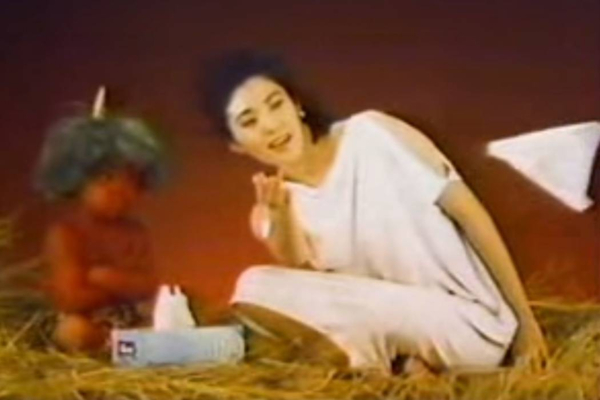 When a commercial is known online as being "cursed," then you know there's a major problem with it. That's the case for this Kleenex advertisement.
This Japanese commercial had all sorts of scary elements. Ghostly singing, a strange woman, and the incredibly odd demon child who doesn't like to blow his nose.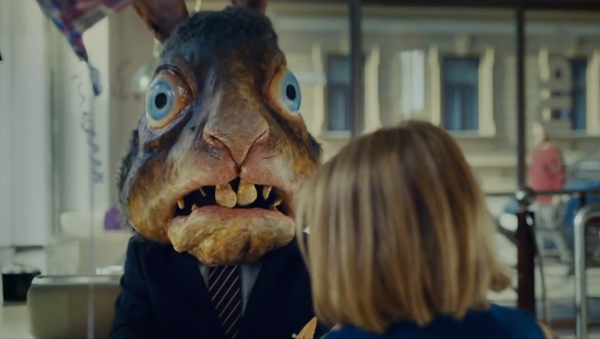 Public service announcements are meant to do one thing. Educate the public on a variety of topics. Sometimes, they're known to use scare tactics to get their point across.
That seemed to be the case with this commercial. Created by Fragile Childhood, it was meant to show how alcoholic parents look to their kids. Each one took the form of a different monster.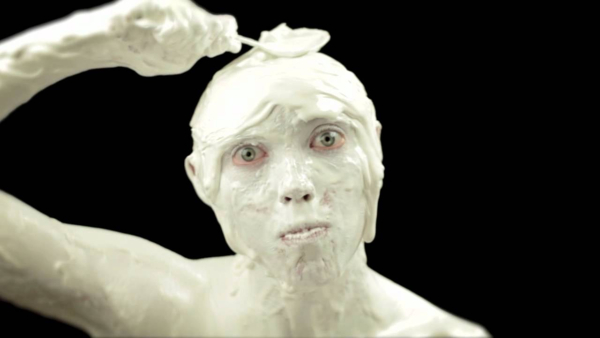 Just look at this picture. It's incredibly unsettling in almost every single way. Yet this was used in an attempt to sell more ice cream. To children. Someone thought this was a good idea.
What makes this Little Baby's Ice Cream so worrisome is the lack of context. The entire commercial is just this person rubbing ice cream on themselves and eating it occasionally.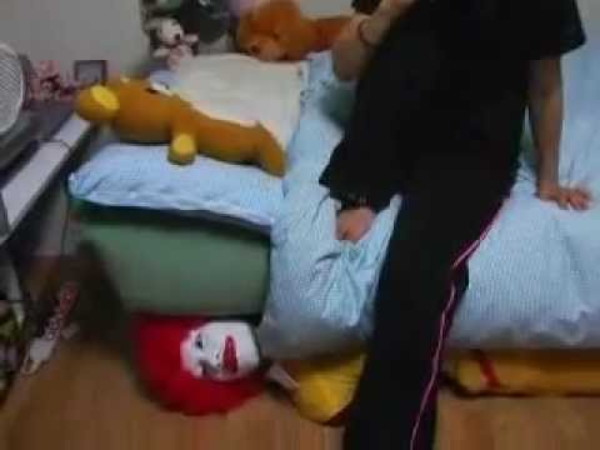 What did Ronald McDonald do to deserve this? To be fair, we understand that clowns are scary, so seeing one in this position might be okay. Still, it's odd.
This McDonald's ad aired in Japan. It turns out that Ronald isn't trapped somewhere. Instead, he's acting as a fast food stalker throughout the commercial.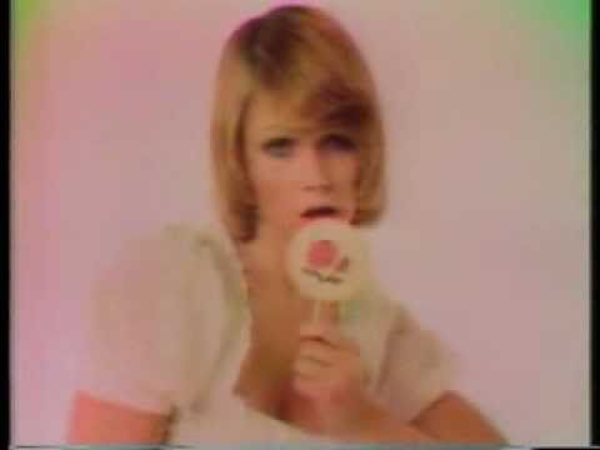 This image on its own isn't all that creepy or scary. It's a little off-putting but nothing too bad. However, the video and concept of the commercial are where the problems lie.
This 1975 ad for Love's was designed to suggest that their product makes the users smell like babies. They even called it an "innocent scent," which is pretty gross.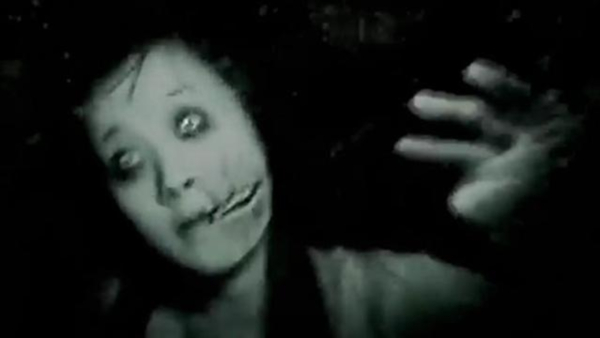 Yikes. Anyone who sees this image will at least have some shivers run down their spine. You'd be surprised to learn that this is from a tire commercial and not a horror film.
This was from a Japanese tire commercial. It suggested you use high-quality tires to avoid weather issues while driving. Also, to avoid dark forces taking over your vehicle.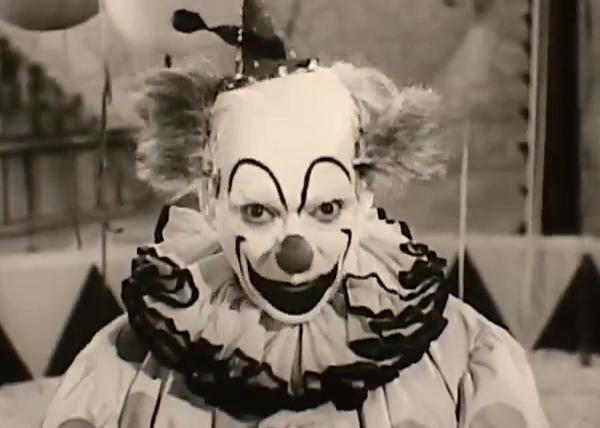 In a world where characters like Pennywise from "It" exist, clowns have become some of the most feared entities anywhere. Not a good choice for a kid's commercial.
In 1956, audiences were introduced to this Sugar Rice Krinkles commercial starring a terrifying clown. They tried to make it adorable but they instead scared everyone.