Jimmy Fallon asked his viewers to share how they got dumped on Twitter using the hashtag #HowIGotDumped. Here are some of our favorite answers!
25. WhatsApp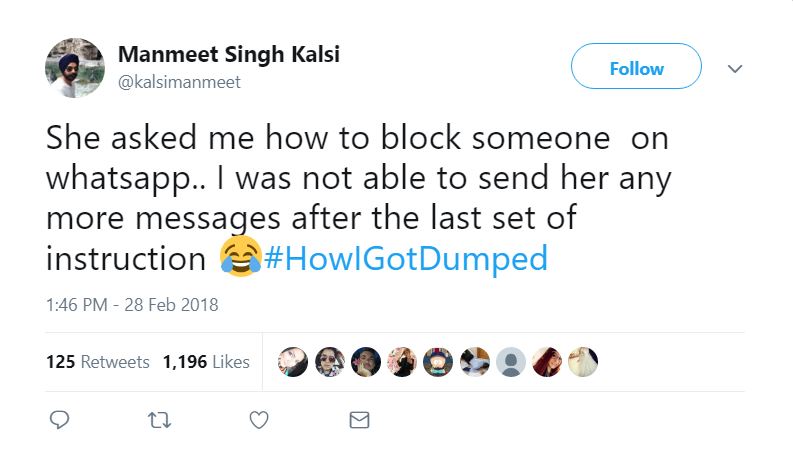 24. Being mature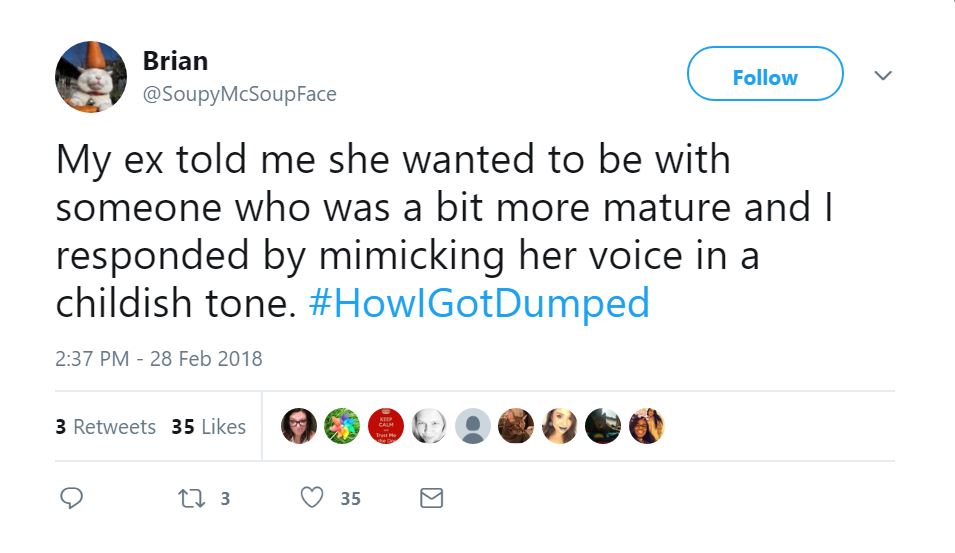 23. Dad knows best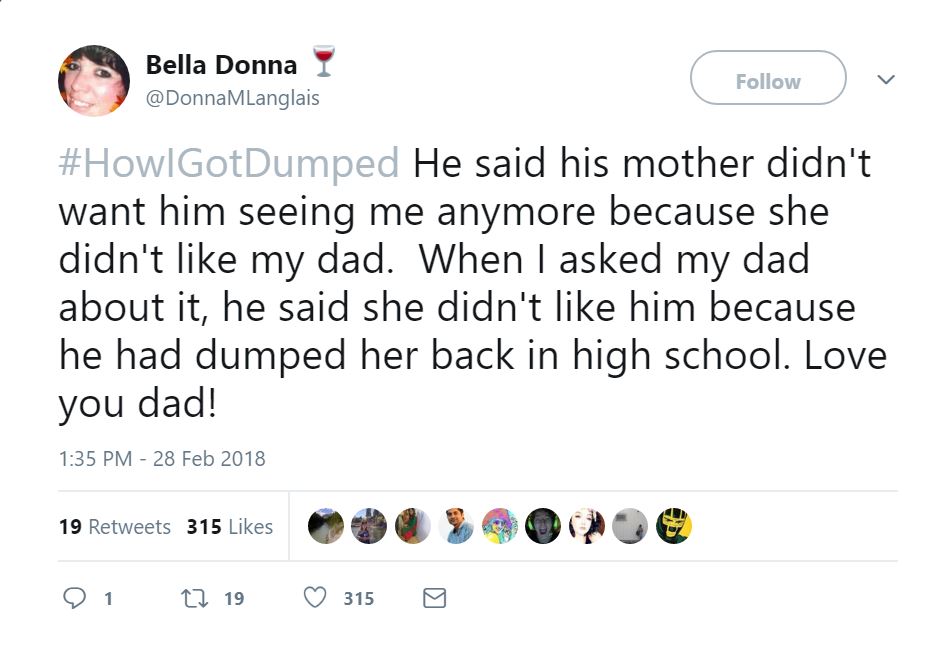 22. Forever Alone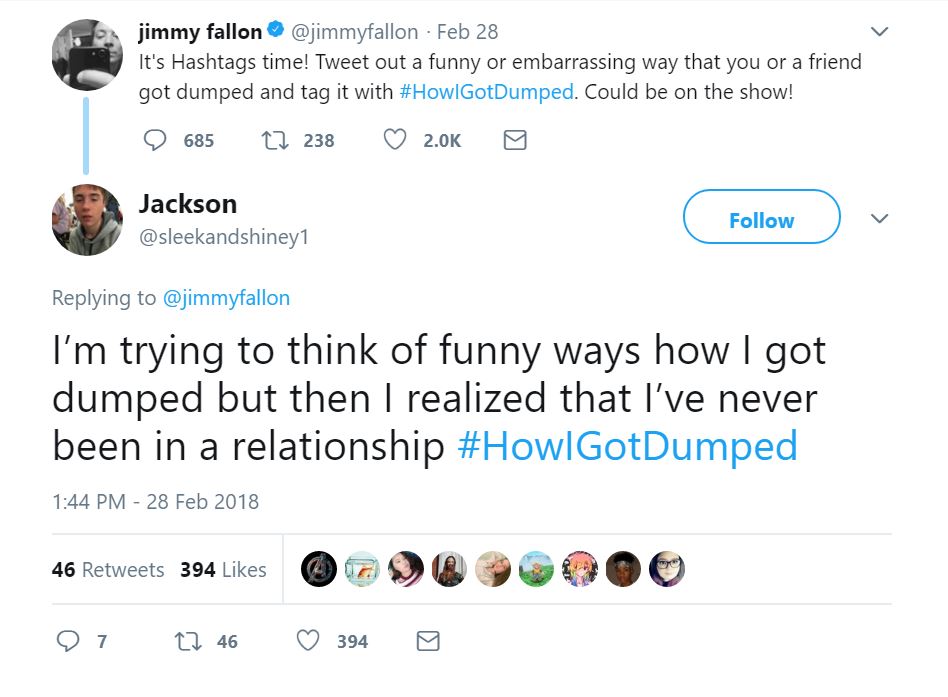 21. The grass can be greener on the other side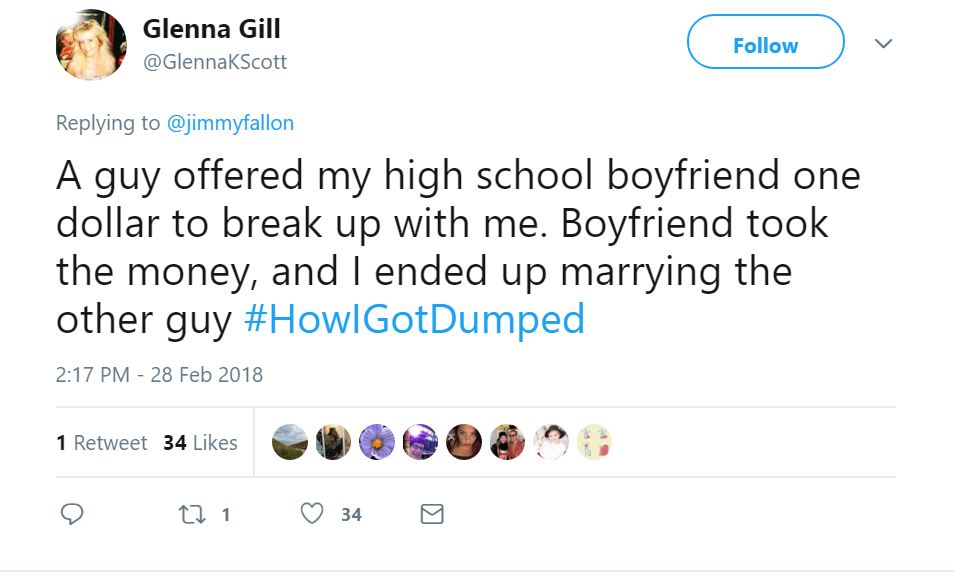 20. Locked out of heaven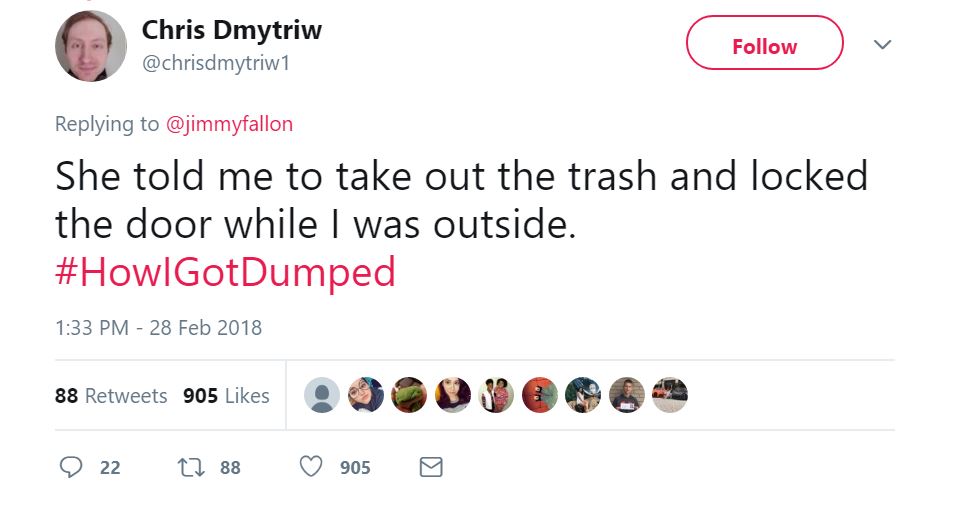 19. Mom knows best, too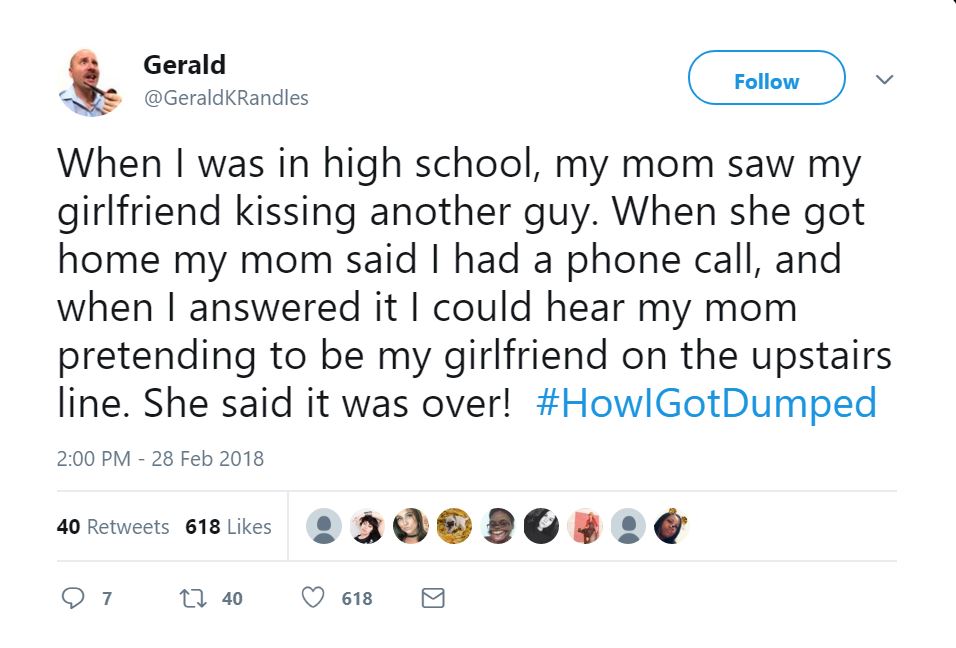 18. The man in the birthday suit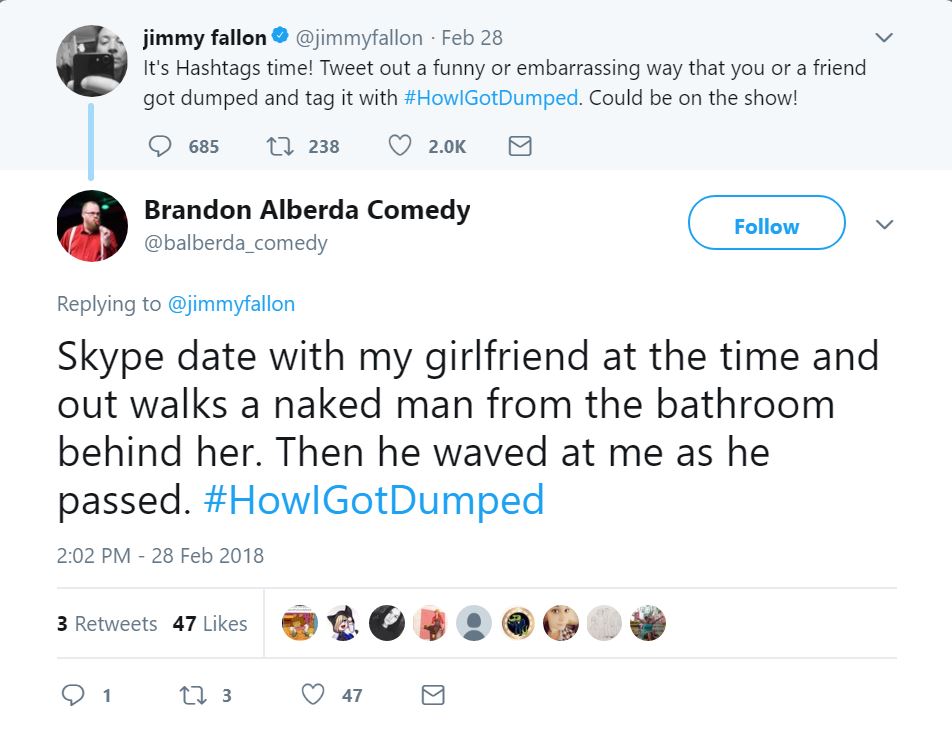 17. Cry me a river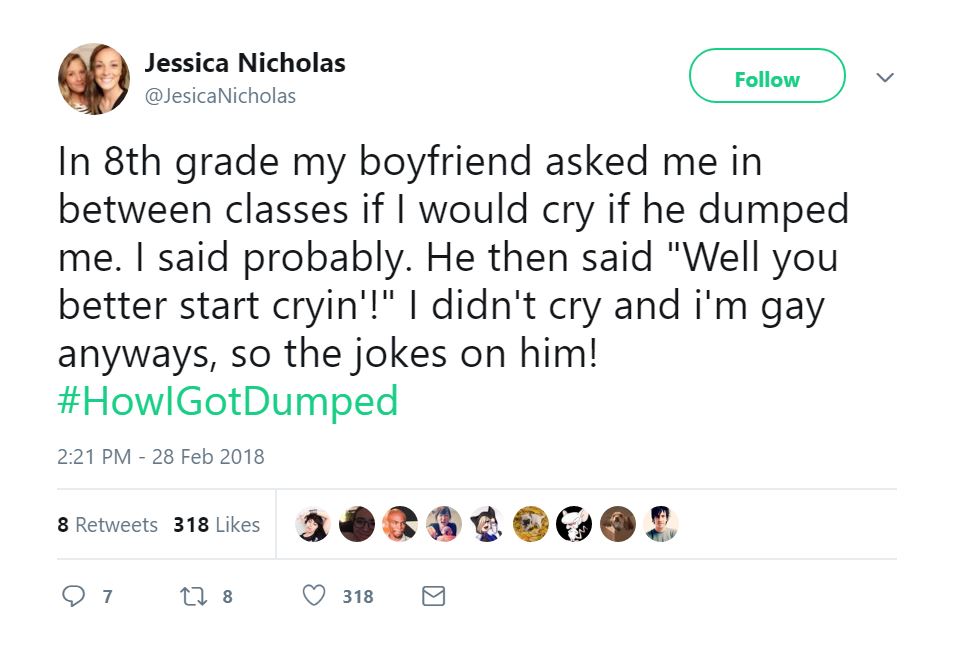 16. Like a true high school rom-com but with a bad ending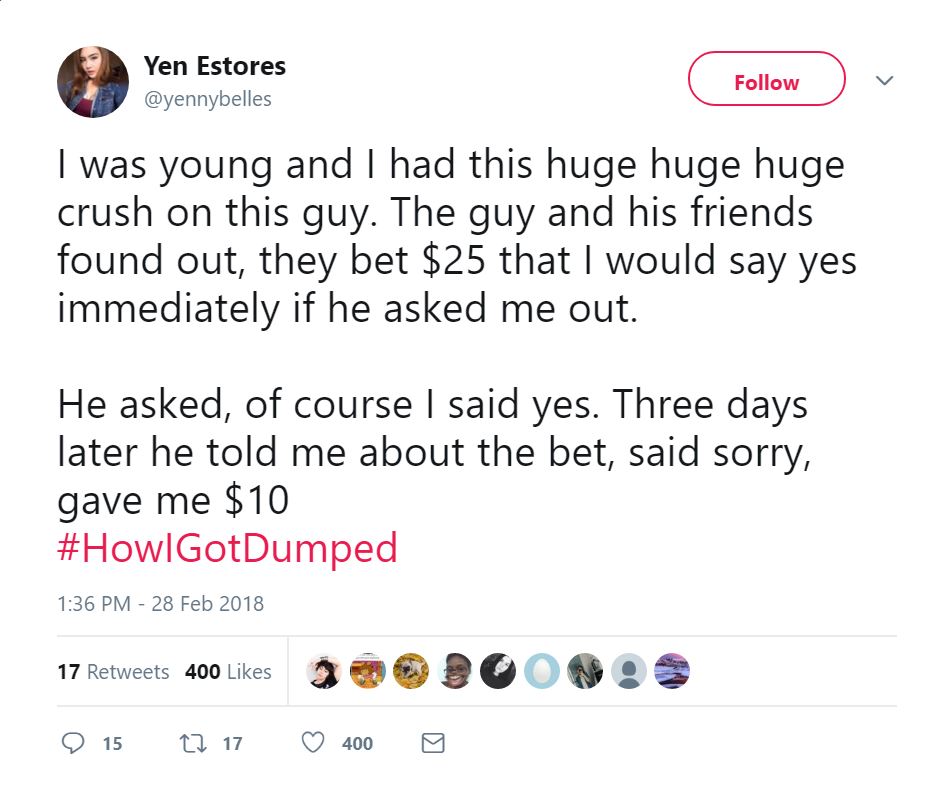 15. The wheelchair pun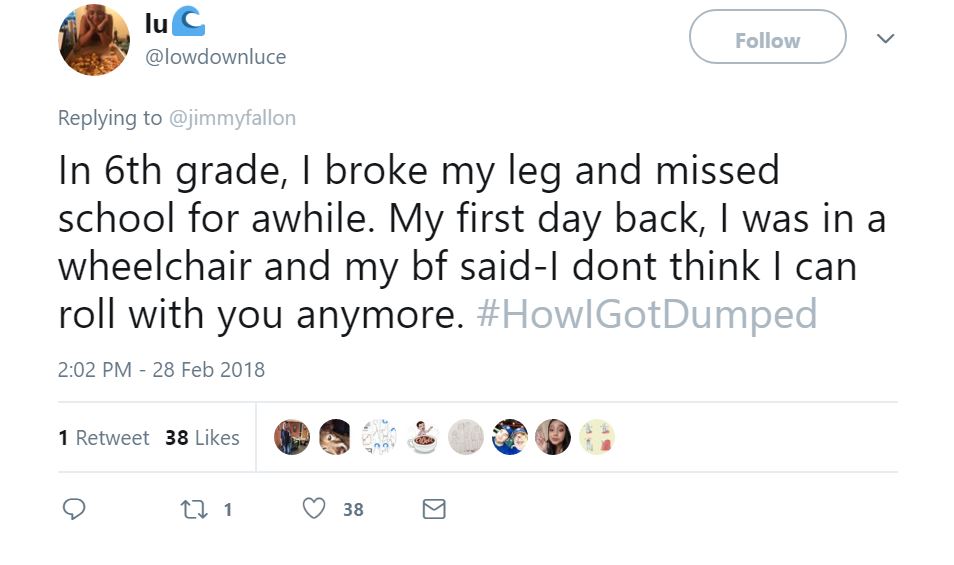 14. Communication is obviously key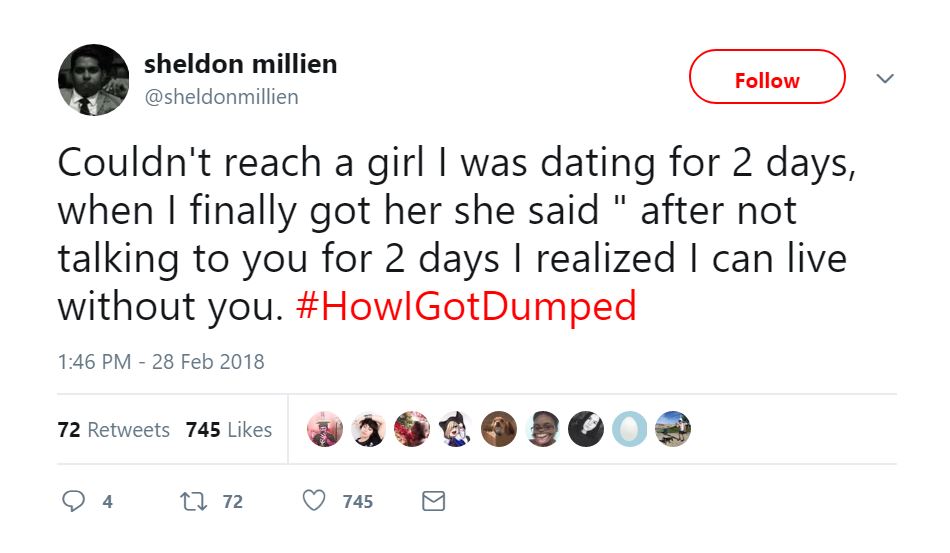 13. The dream after-effect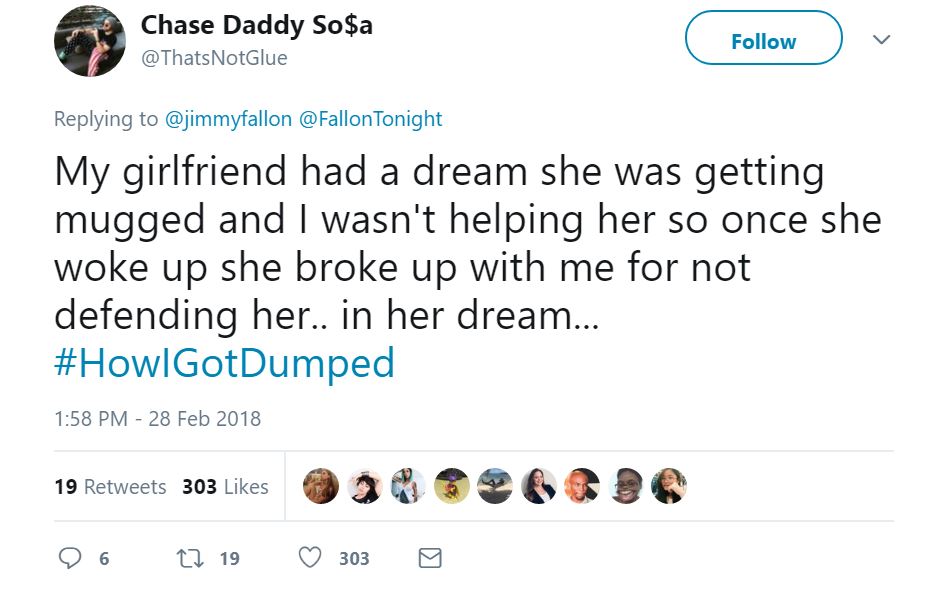 12. The digital breakdown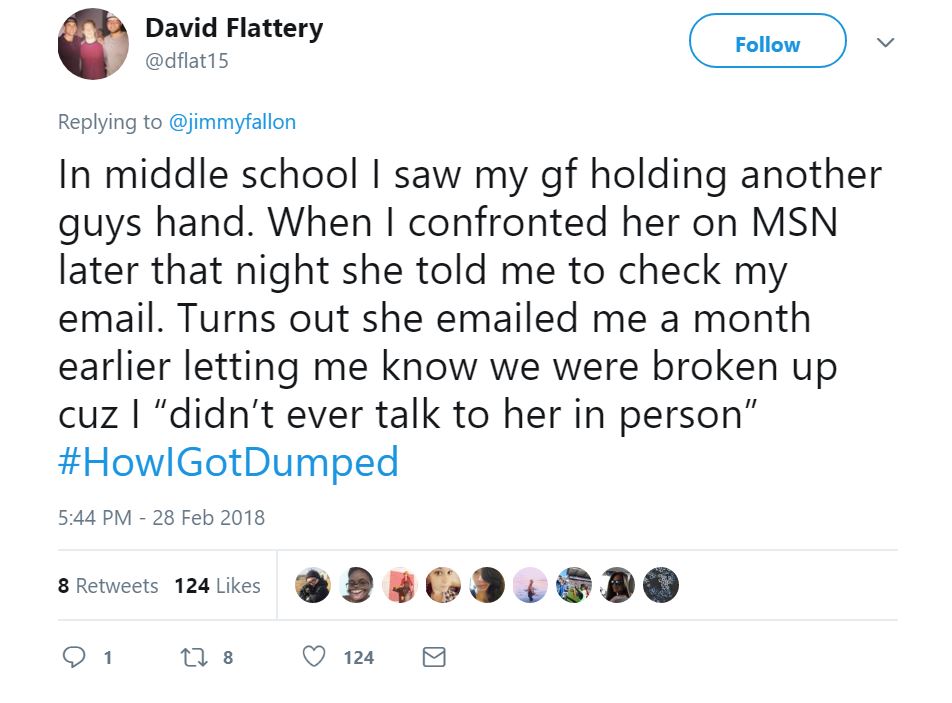 11. Isn't it ironic?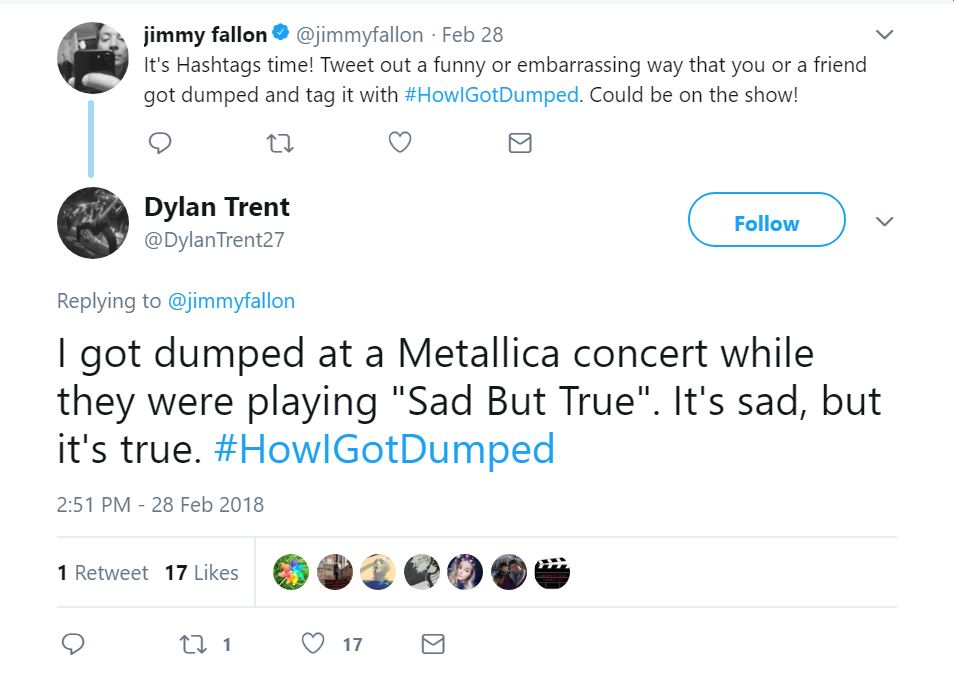 10. With a little help from Edward Cullen of Forks, Washington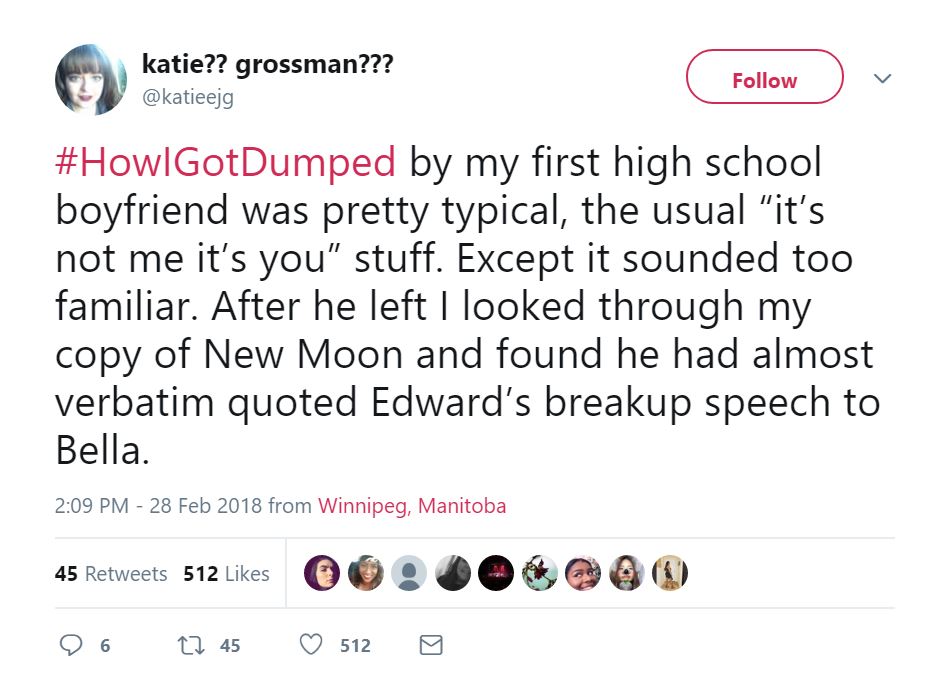 9. The secret girlfriend in the room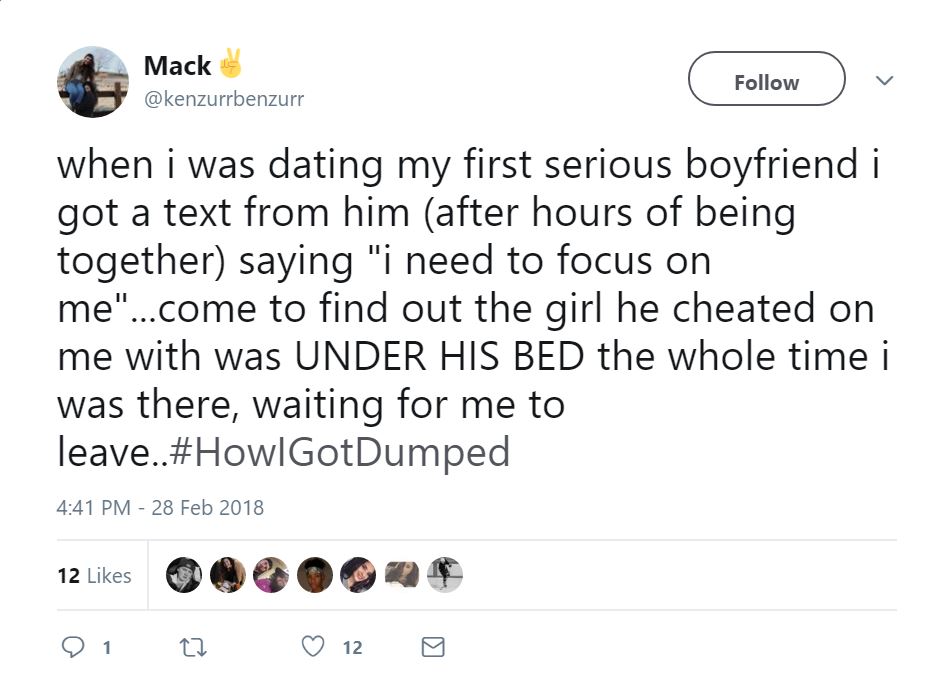 8. Movie for one
7. The proposal gone horribly wrong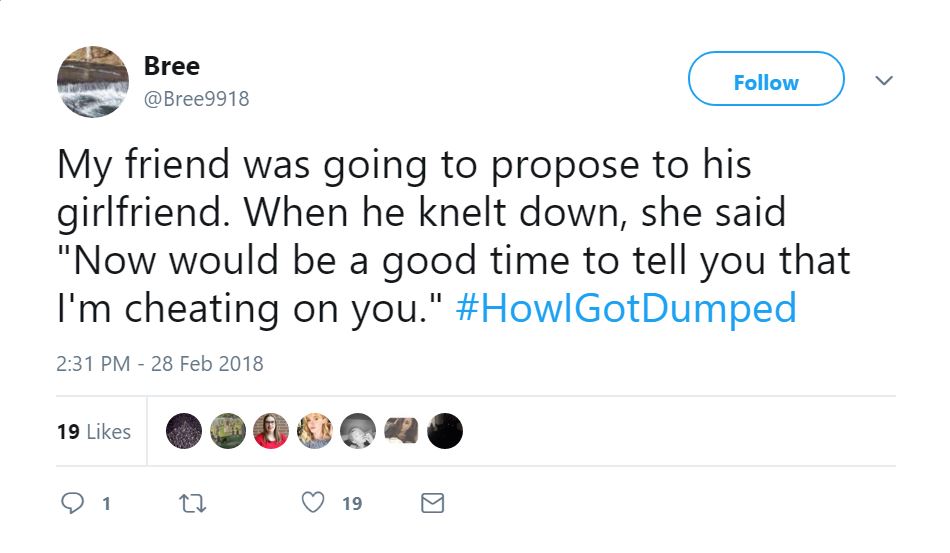 6. The V-day breakup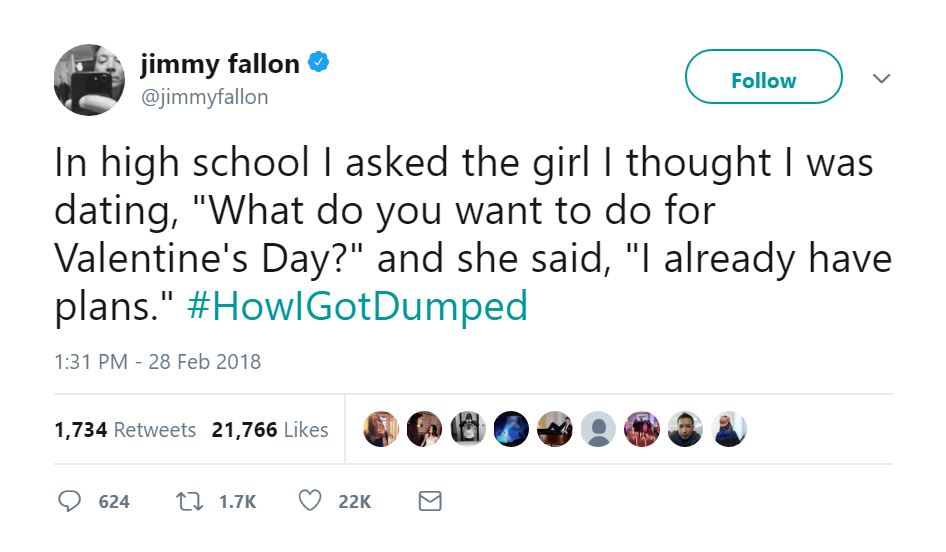 5. Destiny does not equal men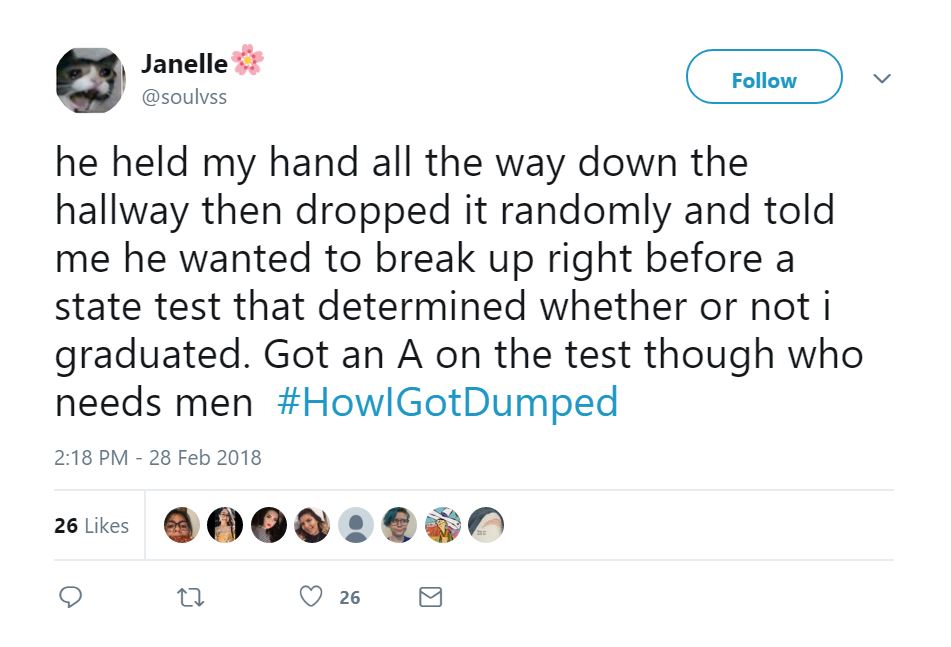 4. Chemotherapy for the heart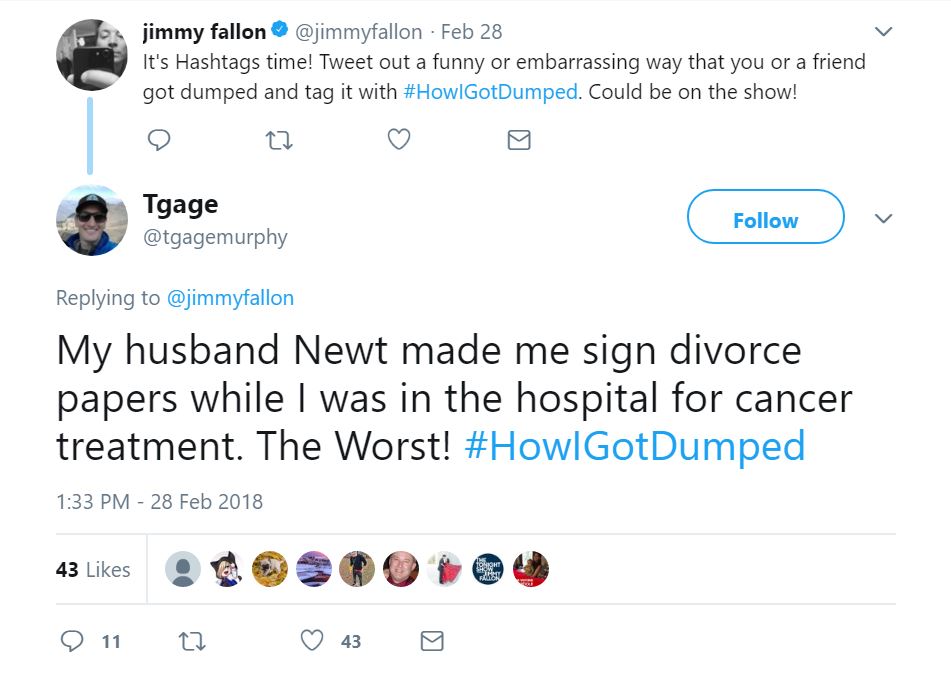 3. Broken arm, broken heart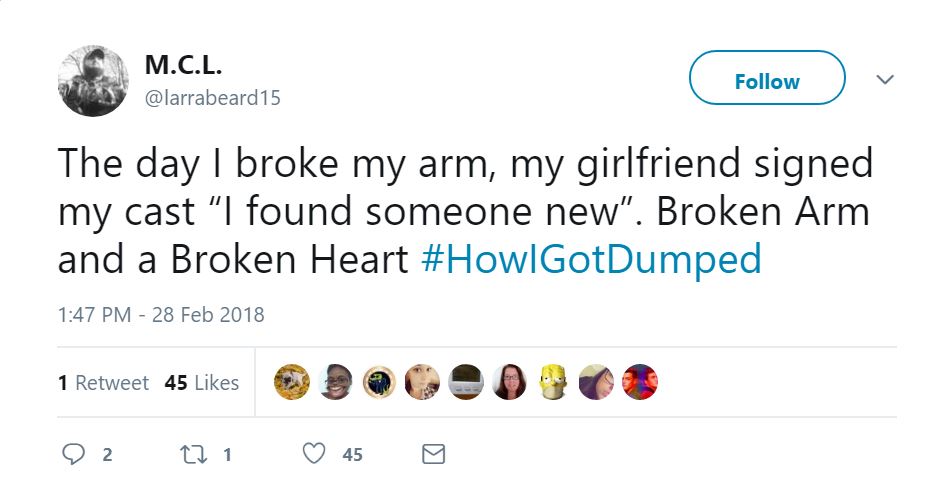 2. The wedding announcements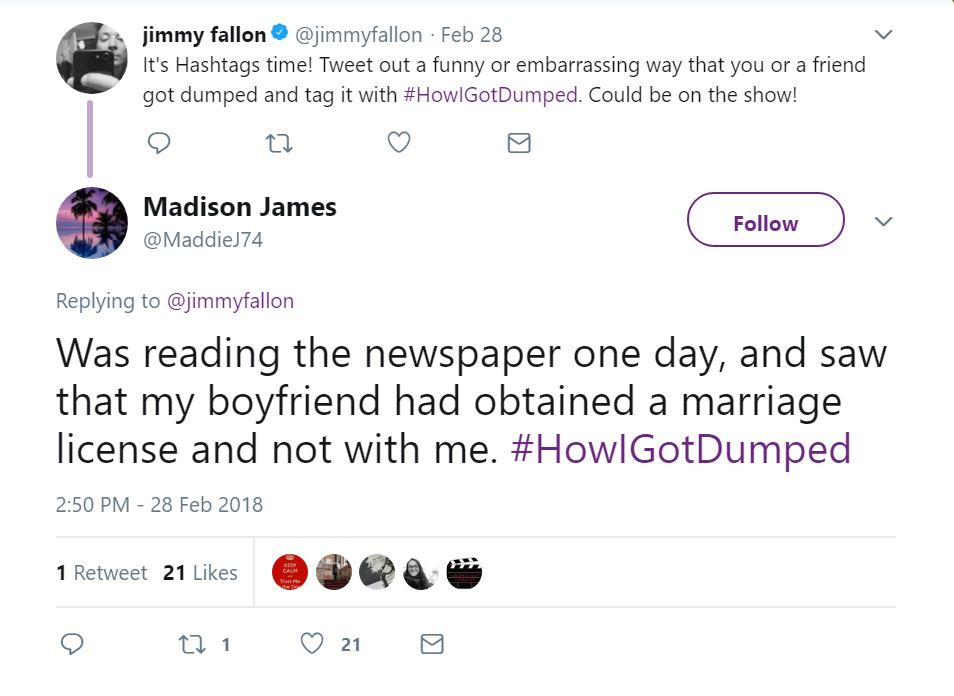 1. The Drake betrayal