Tumblr is filled with creative, funny people. Even when they aren't trying to joke, we get hilarious posts. Check this one out, for example. We think this called for some clarification!
Leave it to the lovely users at Tumblr to take a nice and inspiring quote and turn it on its head. It goes from being something lovely to being something pretty daunting.
This may take a bit of time to read but it's worth it. The creative minds at Tumblr came up with this entire story to flesh out a joke from one episode of television.
Sometimes, the funniest things just come from our dreams. This dream is incredibly random but that's what makes it so funny. Picture it as an episode and you'll crack up.
Users on Tumblr know exactly the kind of jokes that are found on other social media websites. This one perfectly plays on what you often see posted on Facebook.
What an incredible list of random stars. Zach Braff, Ed Sheeran, and Kit Harington. The caption is what helps make this pretty funny and we love every bit of it.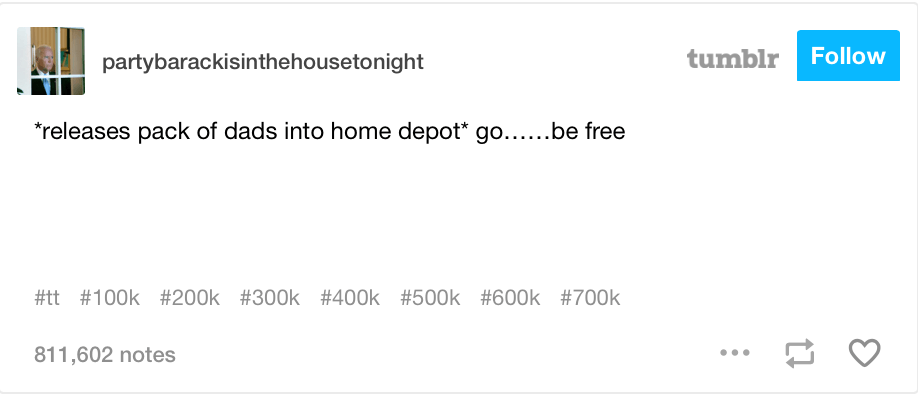 This literally describes every single dad in America. Allow them to go to Home Depot and you make their wildest dreams come true.
Every once in a while you find a joke that is both inappropriate and is something you need to know memes to fully get. That's the case with this "Bee Movie" joke.
A hug should be a sweet and intimate moment. These suggestions to whisper during one changes pretty much everything about a hug. We'd end up laughing.
Women often have to find creative ways to reject guys who are rude to them. That's what this girl did, responding to a request for pics with a hilarious photoshop job.
This is one of those cases where a story takes twists and turns as it goes on. This person ultimately got taken down for what they said because they were clearly not in the know.
If it happened in the movies, it must be true, right? That's what this user opted to discuss when talking about the stars of the "Freaky Friday" movie from the 2000s.
Anyone who knows a New Yorker can relate to this one. They'll try to explain something to you that only people from the city really know and you're left confused.
This one is honestly a little frightening. The idea of a reverse tooth fairy is difficult on its own but then you consider what this person thinks a dentist is and you've got a nightmare.
It really seems like Donna here is kind of thirsty. Her post indicates that she really wants to see Mr. Clean take his shirt off. Even though he's just a cartoon character.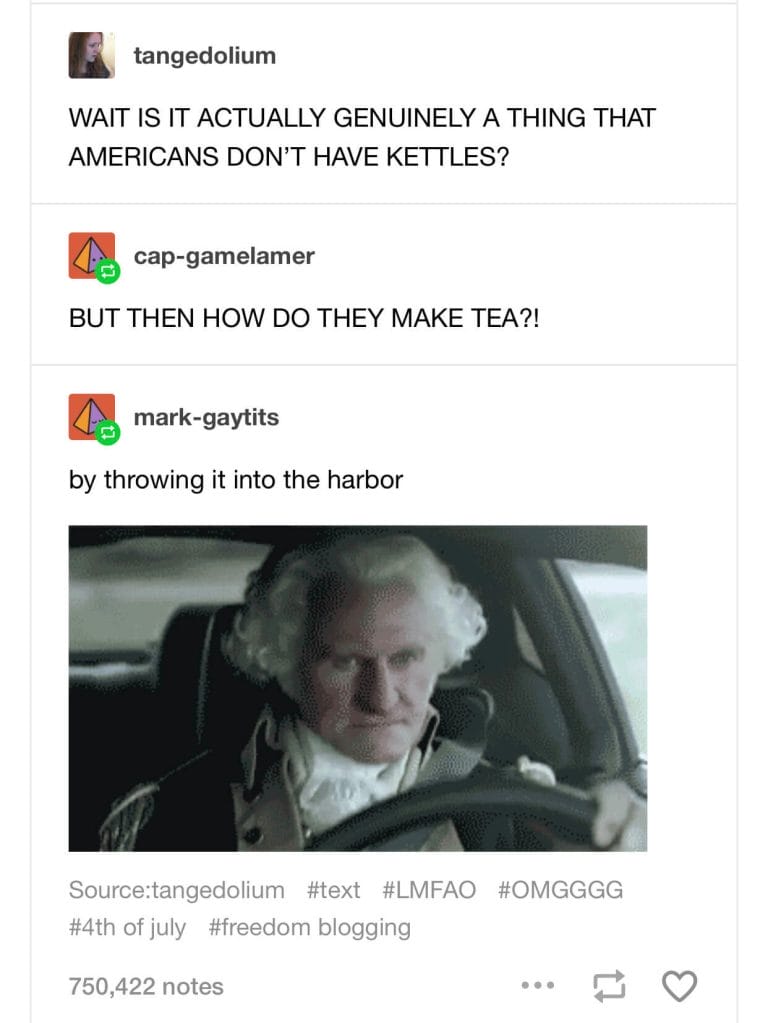 We often forget how different other parts of the world are. When this British user shared a thought, they were hit with the most 'MURICA response ever.
Again, clarification is key. Without knowing that this post is about "The Sims," you're left thinking this is more harrowing than it is hilarious. Thankfully, it's just a game.
We end with the internet's favorite: cats. Read that description and then compare it to the cats pictured. It's as perfect and accurate as you can imagine.