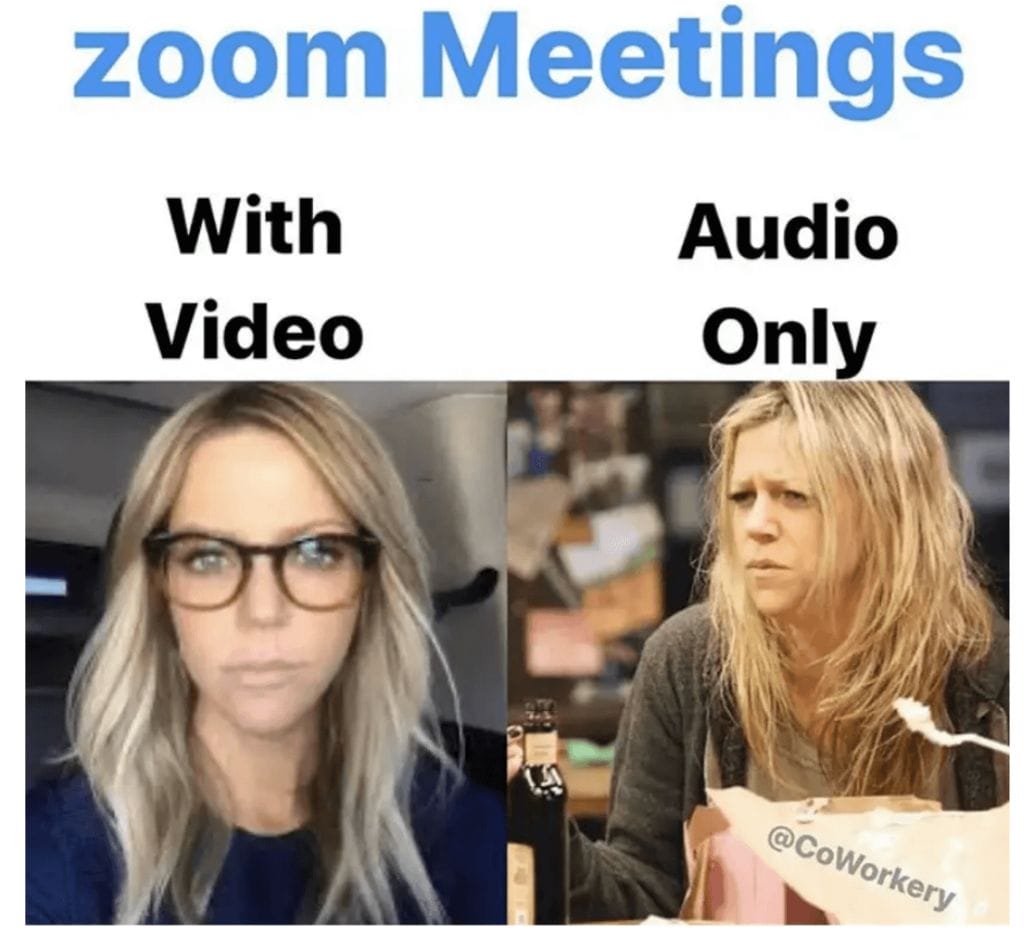 When we're in a Zoom meeting that features video, we do our best to look pretty good. Just audio, though? Prepare to know that we probably look our worst.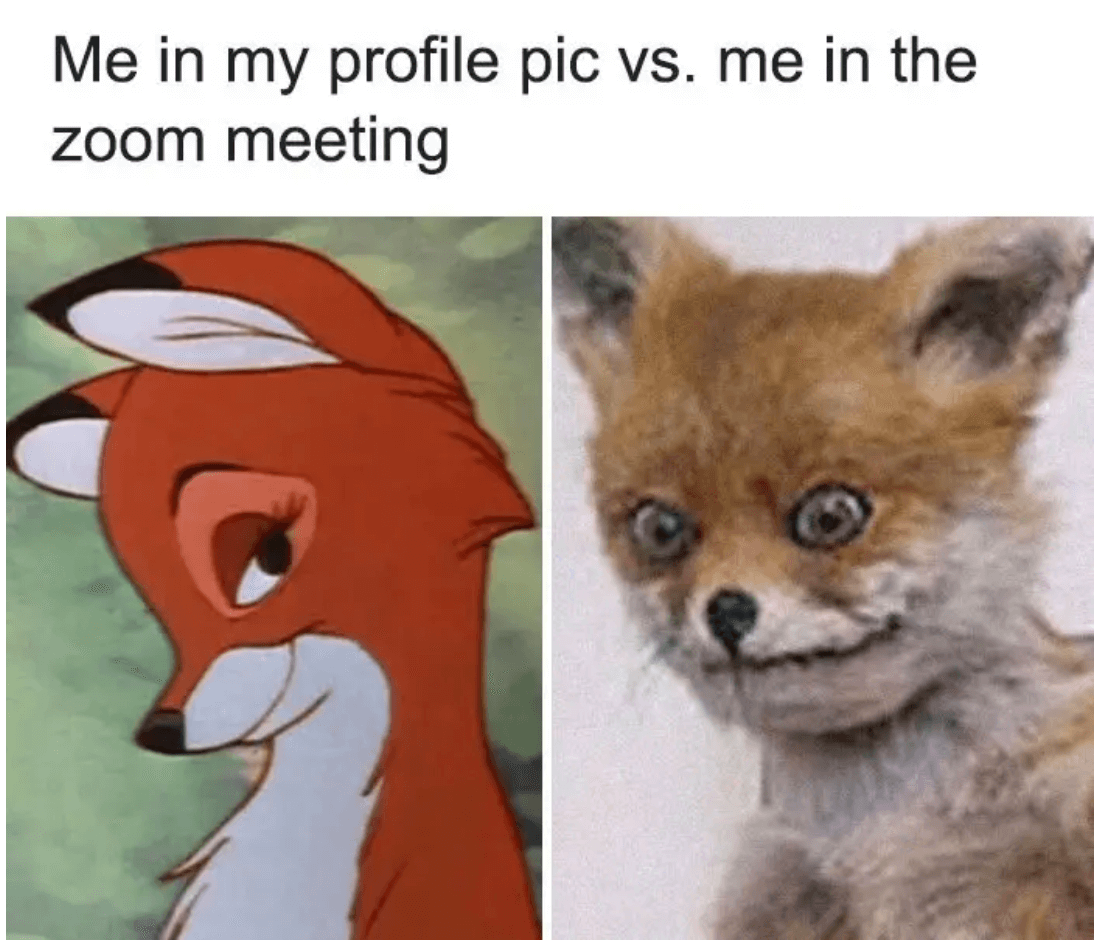 You will find that a lot of these memes will relate to this concept. We look one way when we're trying our best and then we aren't doing that for the Zoom meeting.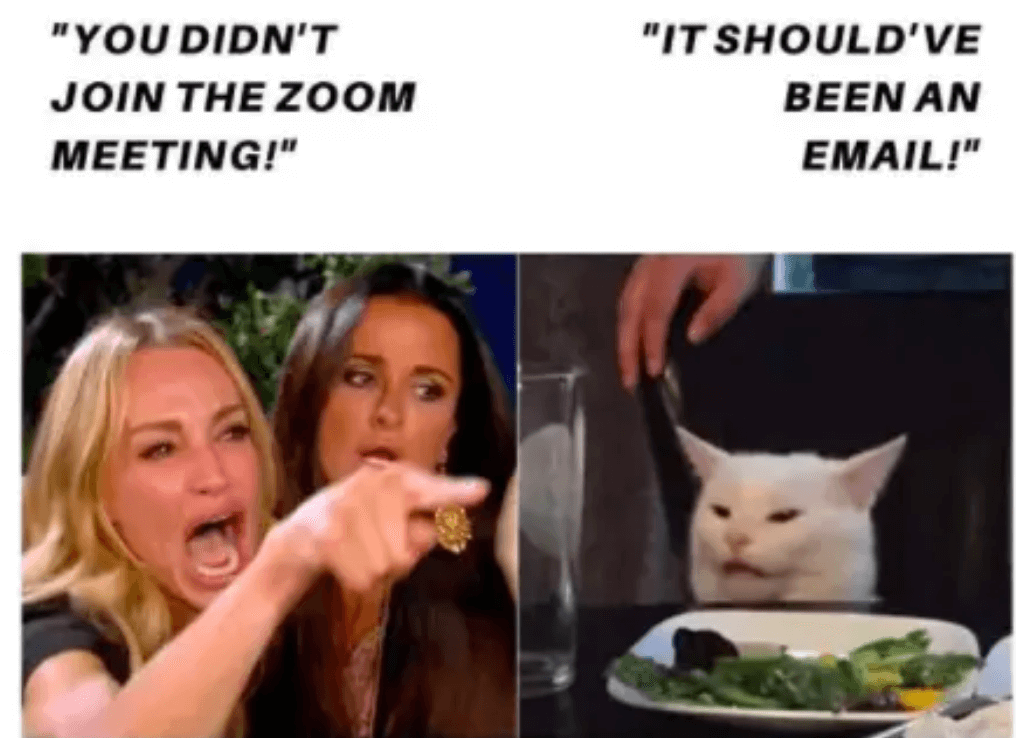 You can't help but love when a popular meme gets used to cover something relevant. That's the case here, with the "Woman Yells at Cat" meme playing the role.
We all still have to take our work seriously. That's why we do our best to change into our "business pajamas" before a meeting. It brings a new meaning to the term "business casual."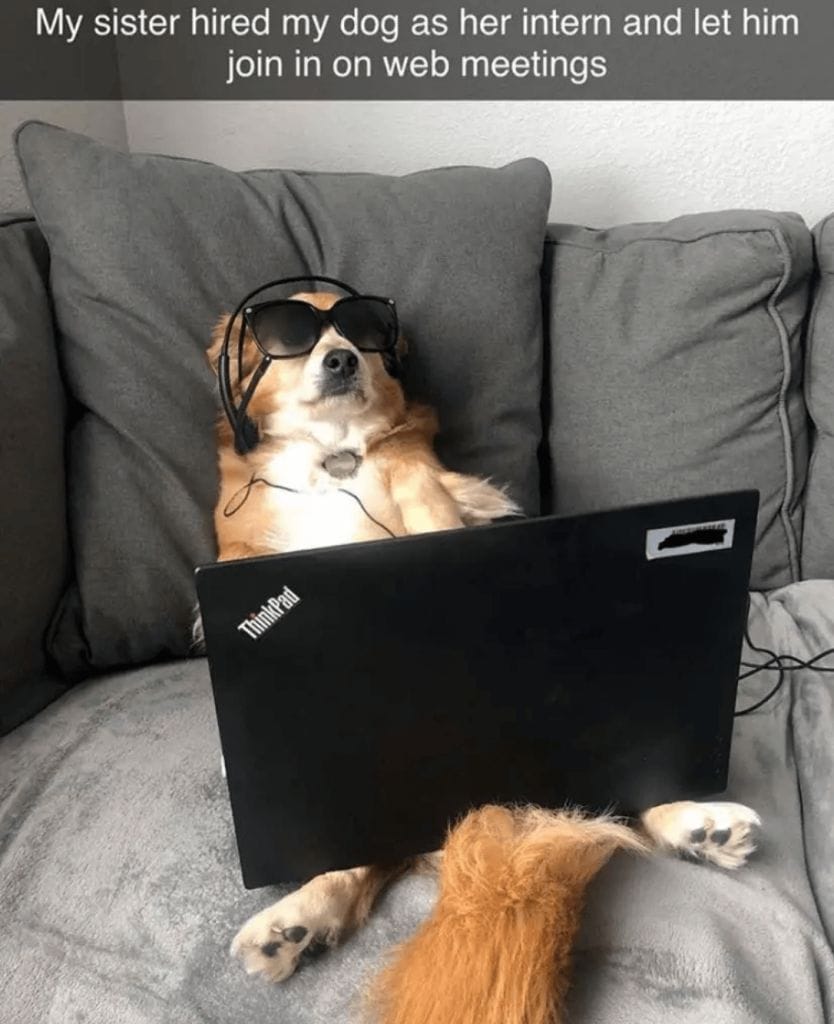 Our dogs and cats are pretty much our co-workers these days. This meme shows one who seems to have taken over working for the human and they're doing their very best.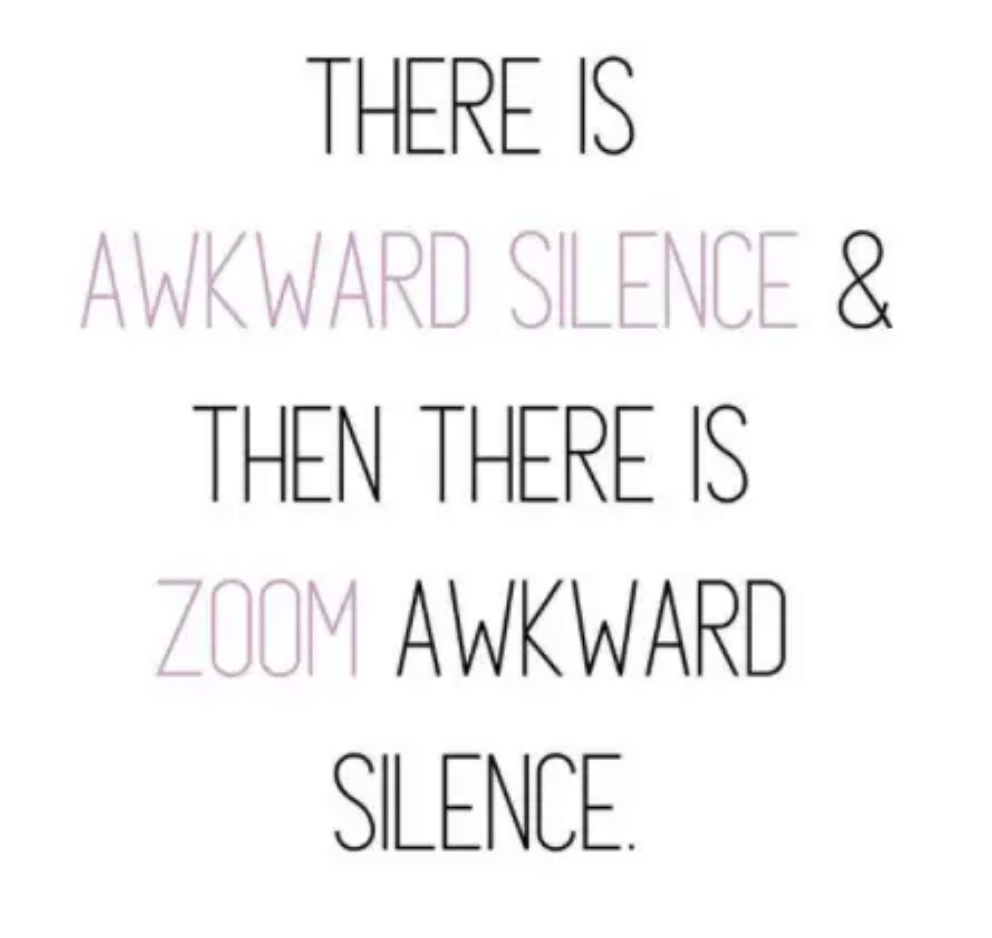 Everyone knows what an awkward silence is like. However, thanks to Zoom meetings we now know a whole new level of awkward silence that can't be matched.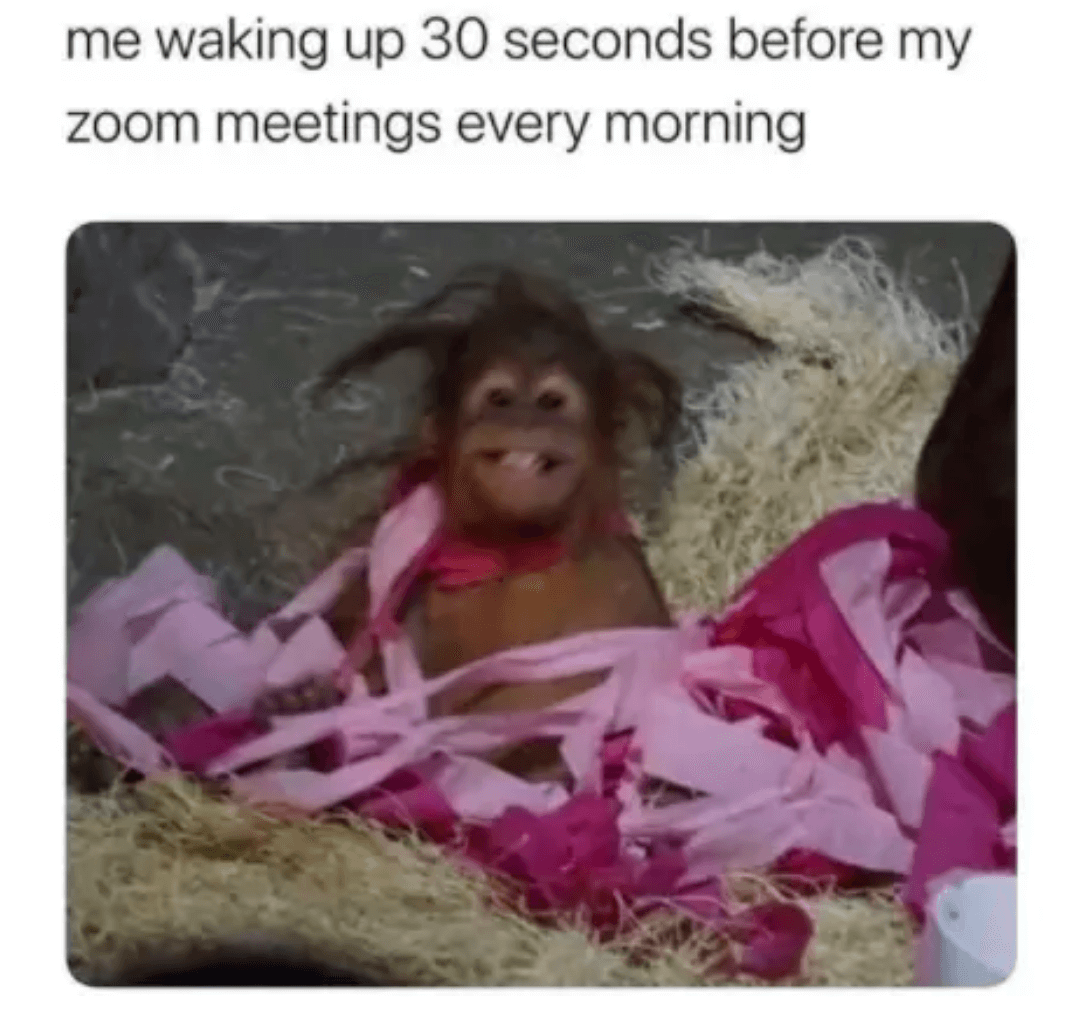 One of the good things about doing these Zoom conferences is that you don't have to spend 30 minutes to an hour getting ready. This is acceptable just before it begins.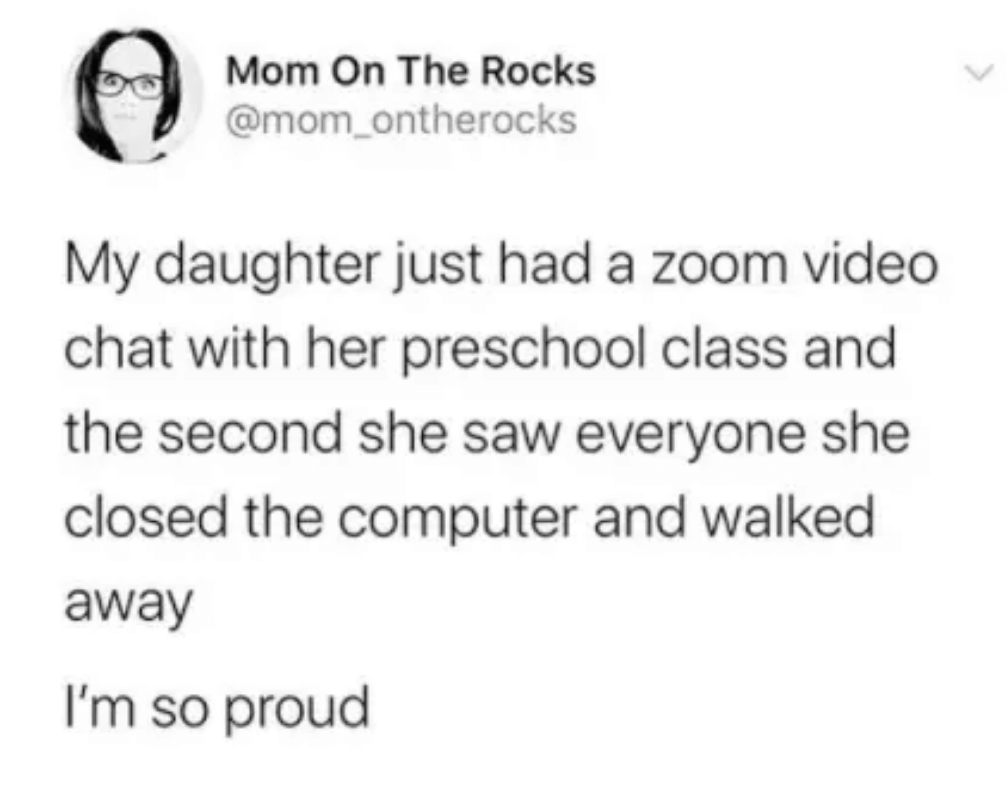 It's good to know that our children are following in our footsteps. This parent was incredibly proud when they saw their daughter pretty much ignore others.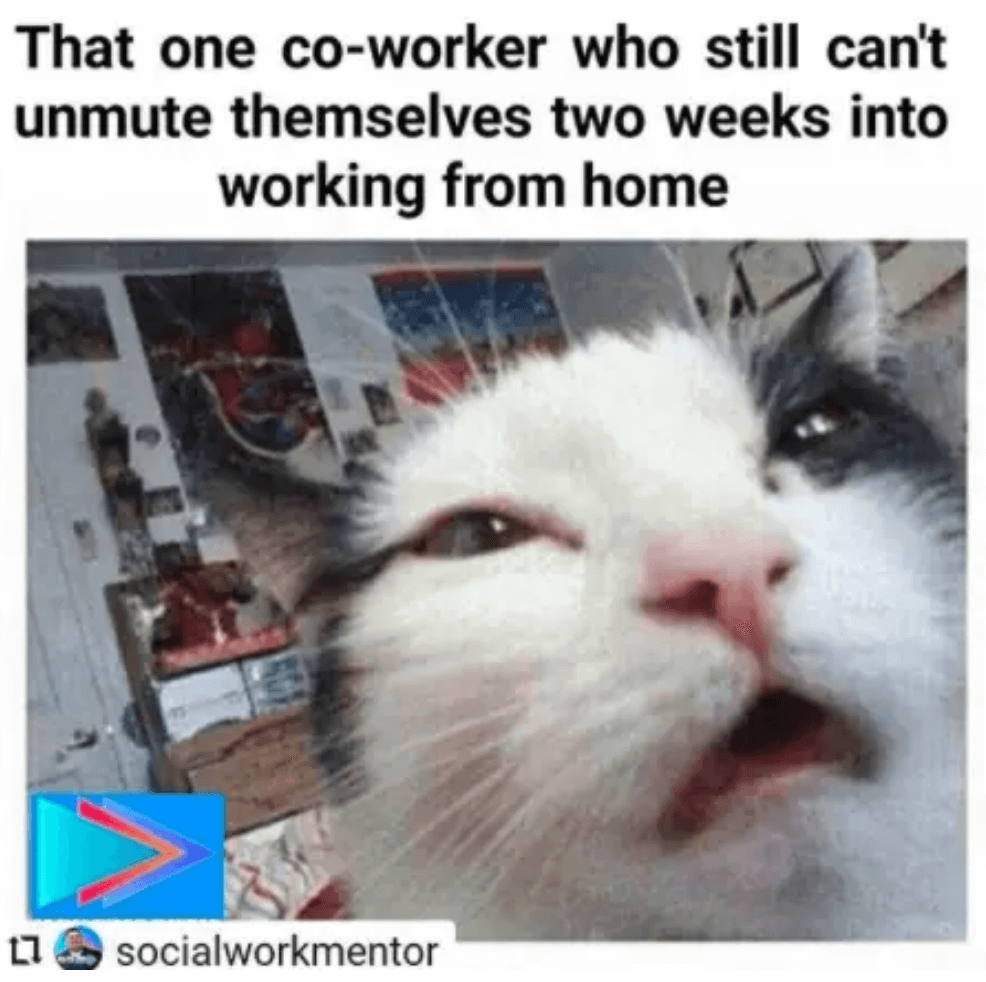 We are a few weeks into this pandemic and now most of us have to work from home. Still, there are some who haven't figured out how to mute and it's annoying.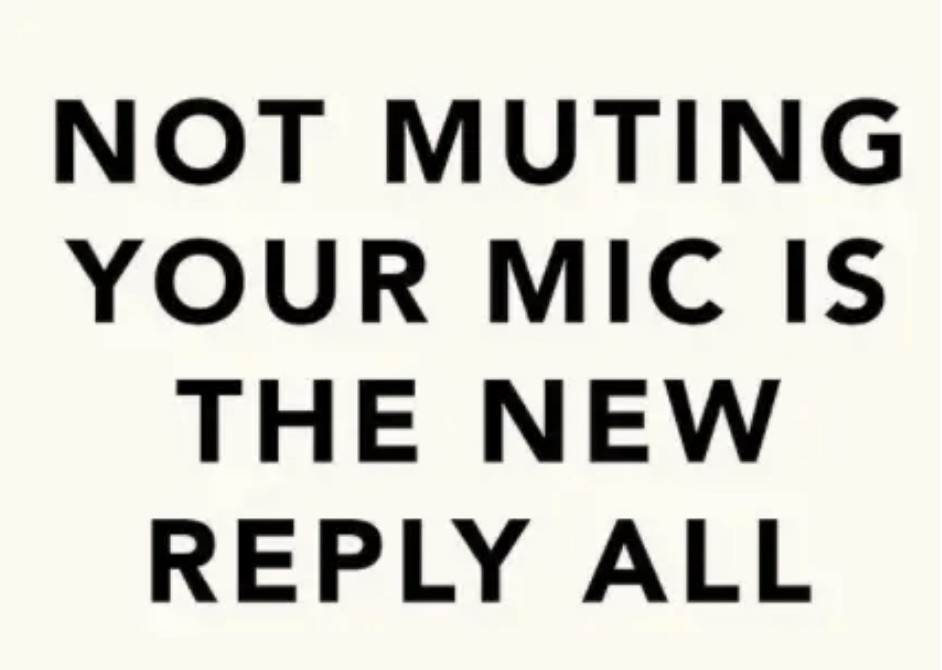 This is about as basic a meme as it gets but it still makes total sense. Hitting "reply all" by mistake on an email can be a huge mistake, just like unmuting on Zoom.
This one does a good job of showcasing the many different people in a meeting. You get the professional, the goofballs, the one who can't get the camera right. You know the rest.
With most major companies struggling during the Coronavirus pandemic, this is a fun theory. Zoom is one of the few brands doing great due to it. Could they be behind it?
This is basically "Zoomception." It sees someone who made a background of himself walking in on himself while he is a part of the meeting. You simply can't beat that.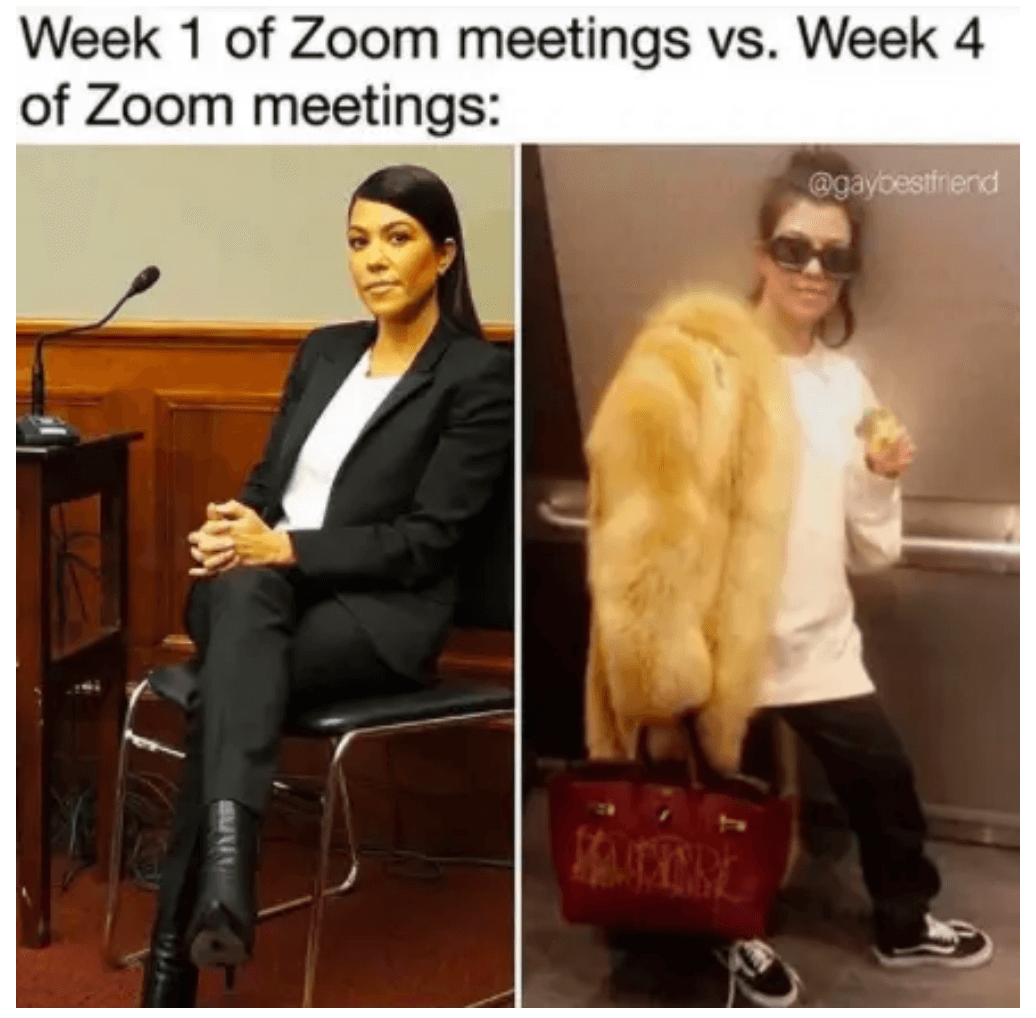 Haven't we all kind of experienced this? We tried being professional to start our Zoom careers but after a few rough weeks, it's hard to bring ourselves to care.
Pretty much any parents who take part in Zoom meetings can relate to this. They often have their kids interrupt in the background of their meetings. They're over it.
It can be really difficult to pay close attention when in a Zoom meeting. Instead of focusing on what's important, a lot of us are just staring at ourselves.
Another pretty basic meme but one we can all relate to. Zoom meetings have shown that any meeting that goes on too long is overdoing it and unnecessary.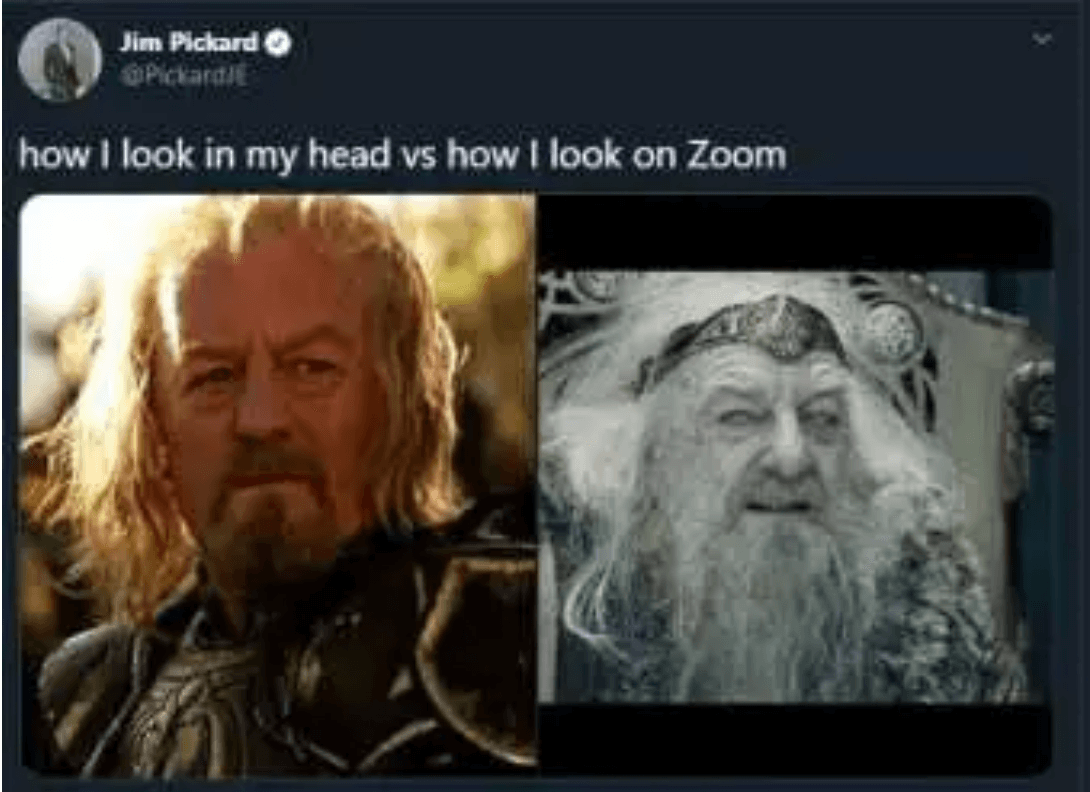 Maybe we do our best to look pretty good for these meetings. Unfortunately, maybe our best doesn't look nearly as good as we think. It ends up being something like this.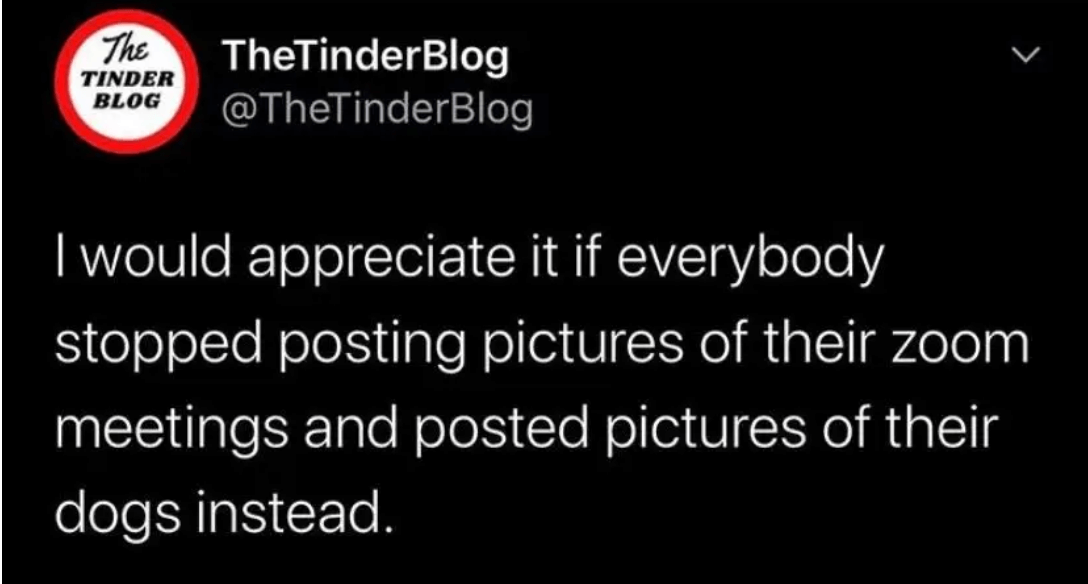 On the flip side of most of these memes, there's this one. Maybe people don't want to see pictures of our meetings. Instead, they want to see more shots of our dogs.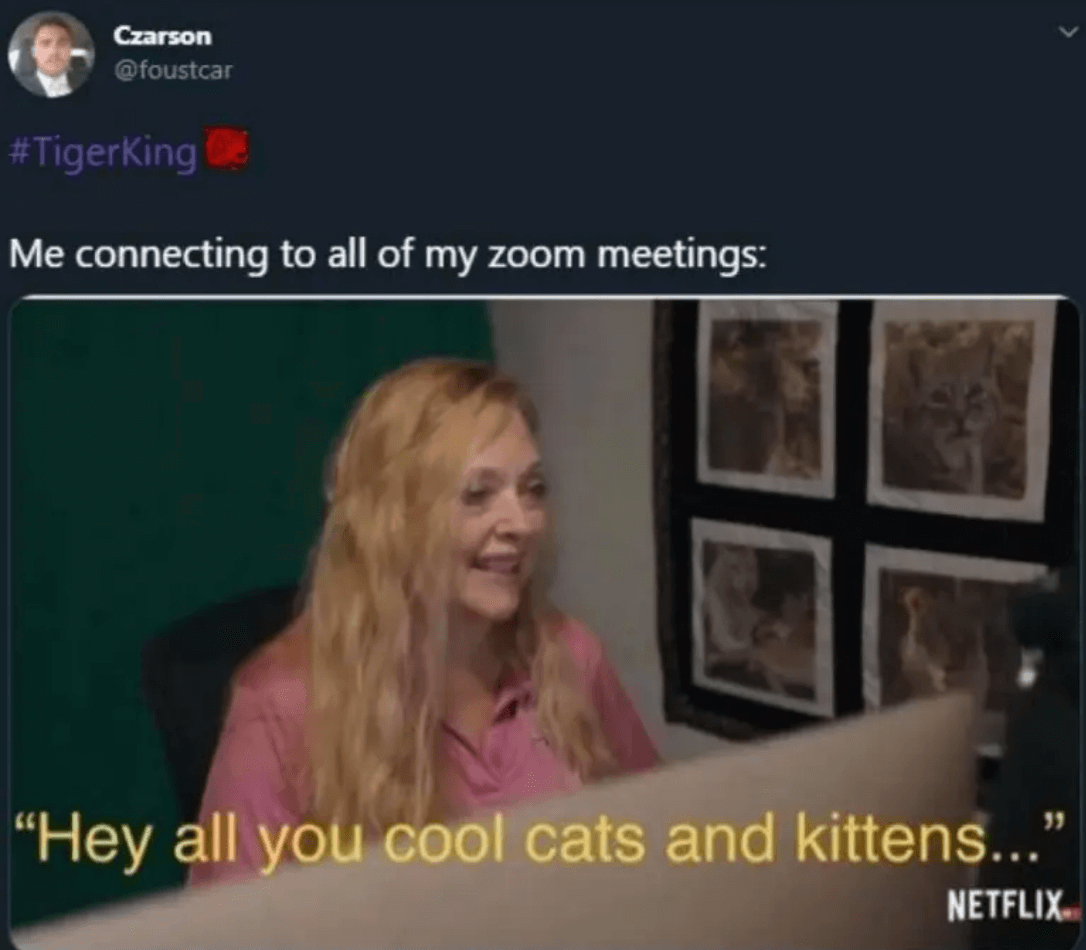 If there are two jokes consistently running on the internet right now. One is Zoom meetings and the other is Netflix's "Tiger King." This final meme mixes them together.