Using your kid's name as your password is unsafe. Flipping that is much safer. Elon Musk named his son X Æ A-12 and this take on the popular Drake meme is perfect.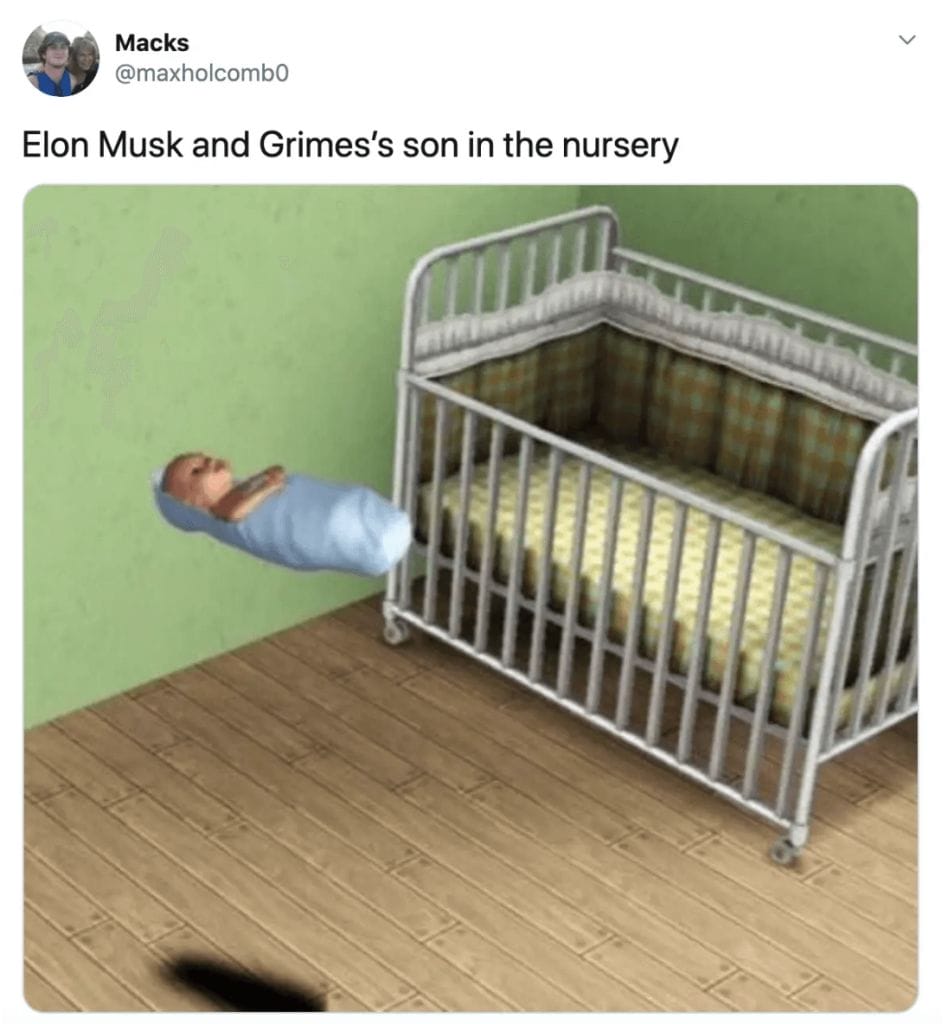 When you give your son a name that doesn't seem like something a typical human would be named, you should probably expect some odd things to happen.
We don't know the story of why this child is seemingly painted silver. All we know is that it seems like an accurate representation of what Elon's son may look like.
This meme suggests that due to Elon Musk's son's name, he might not be a human or even a robot. Instead, it'll be like having a little alien walking around the house.
Again, it's another meme that takes the idea of Elon's son not being entirely human and running with it. This one is related to a popular meme involving a strange cat.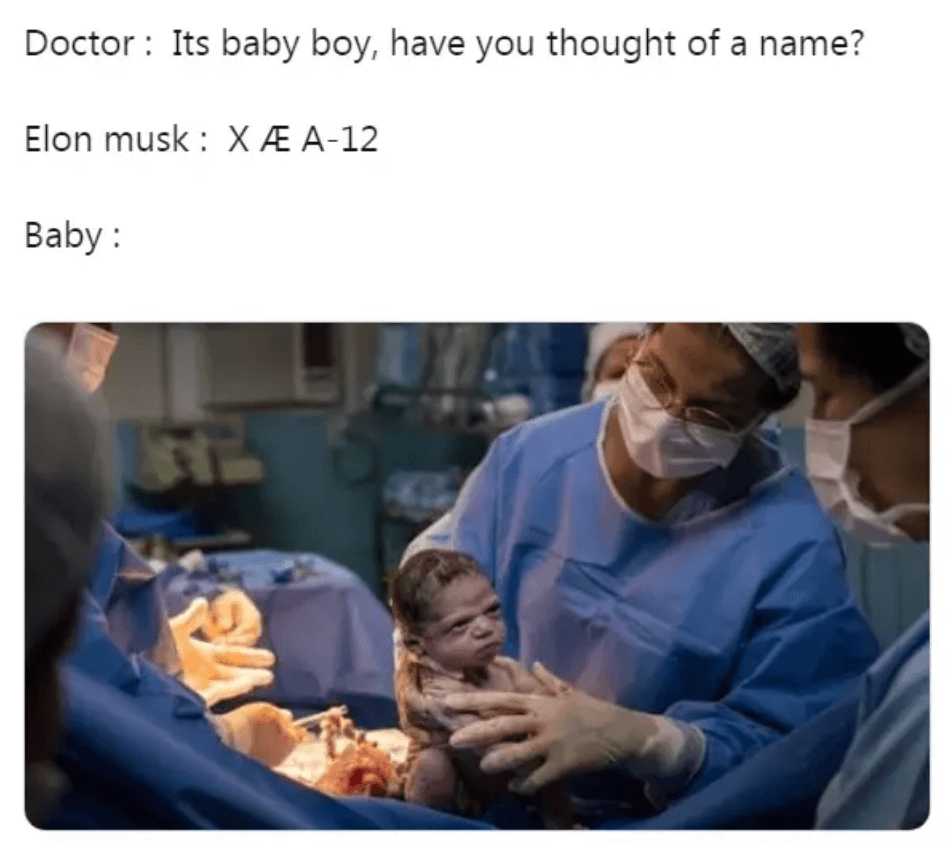 Let's be honest. There's a good chance that you'd make this face too if your parents named you what Elon did. Explaining it to everyone in the future will be difficult.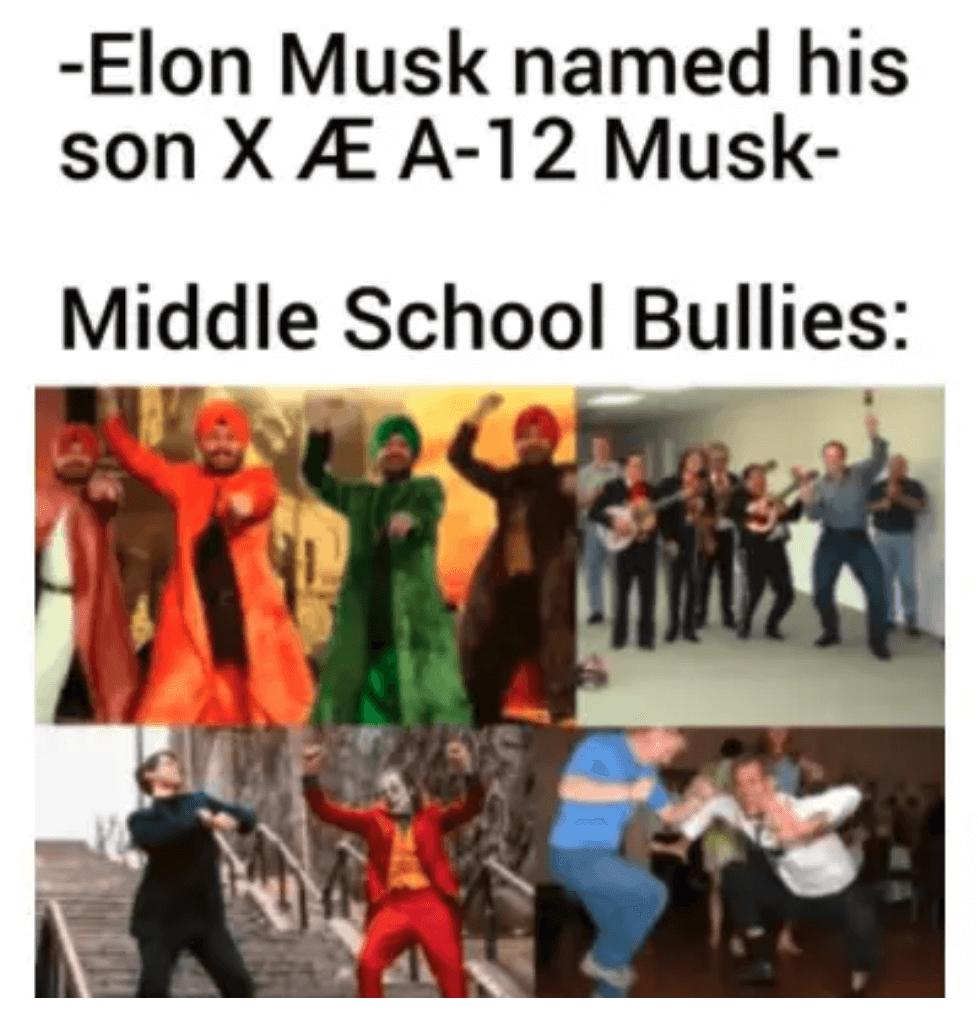 Most of us remember that middle school bullies can be rough. They're often at the meanest age possible. Those folks are rejoicing at how to make fun of this name.
Along those same lines, this one delivers a pretty strange mix of characters, though it mostly uses 2019's"Joker." It seems like school will be a tough time for the kid.
Back to the "kid might be an alien" idea, which is quite popular on Twitter, this one uses an often forgotten old Sprite commercial involving Drake. It's a shocker if you don't remember it.
Who knows? This might end up being the next idea for Elon and Grimes. They could have a dog, that seems generated like this one, as the pet for the child.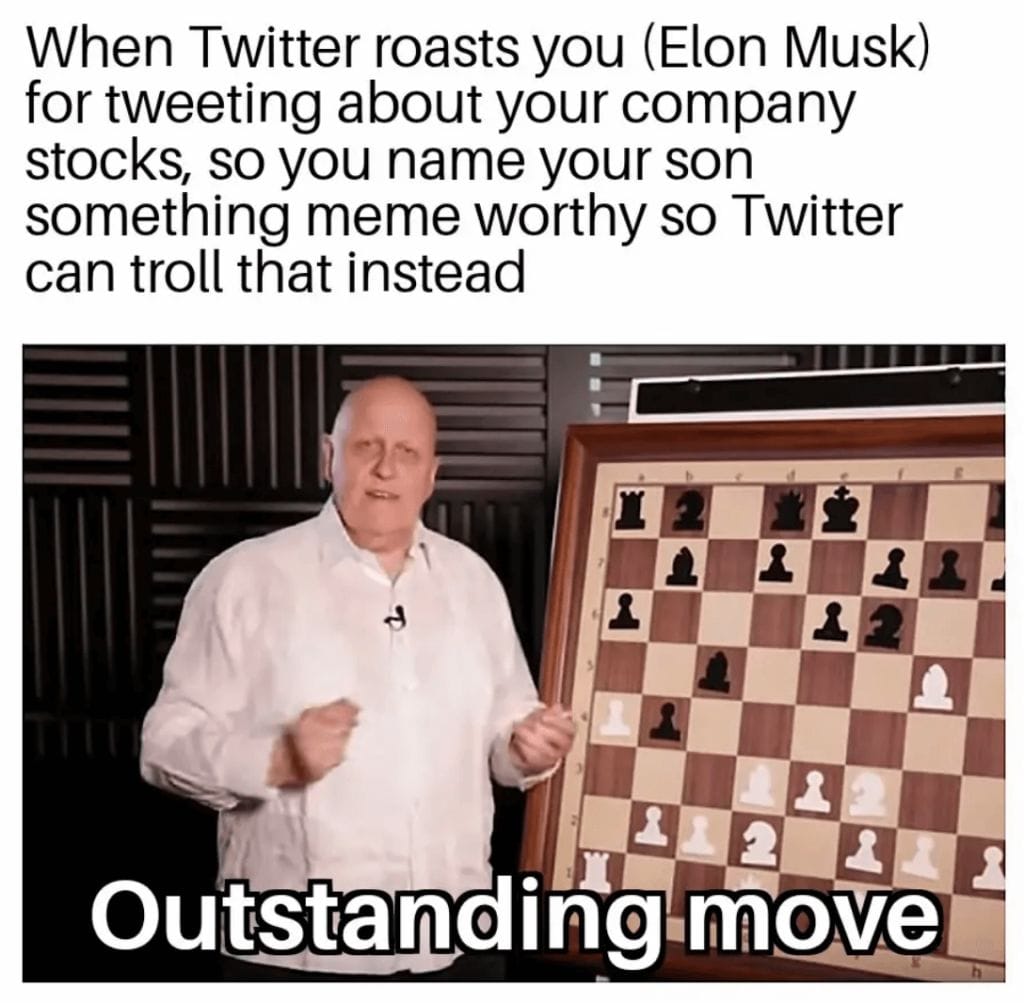 This tweet suggests the idea that Elon Musk went with such a strange name to take the attention off of his company and put the focus of the internet somewhere else.
Seriously, Twitter seems to be a huge fan of the idea that Elon Musk's son will be someone who is out of this world. This is yet another take on the concept.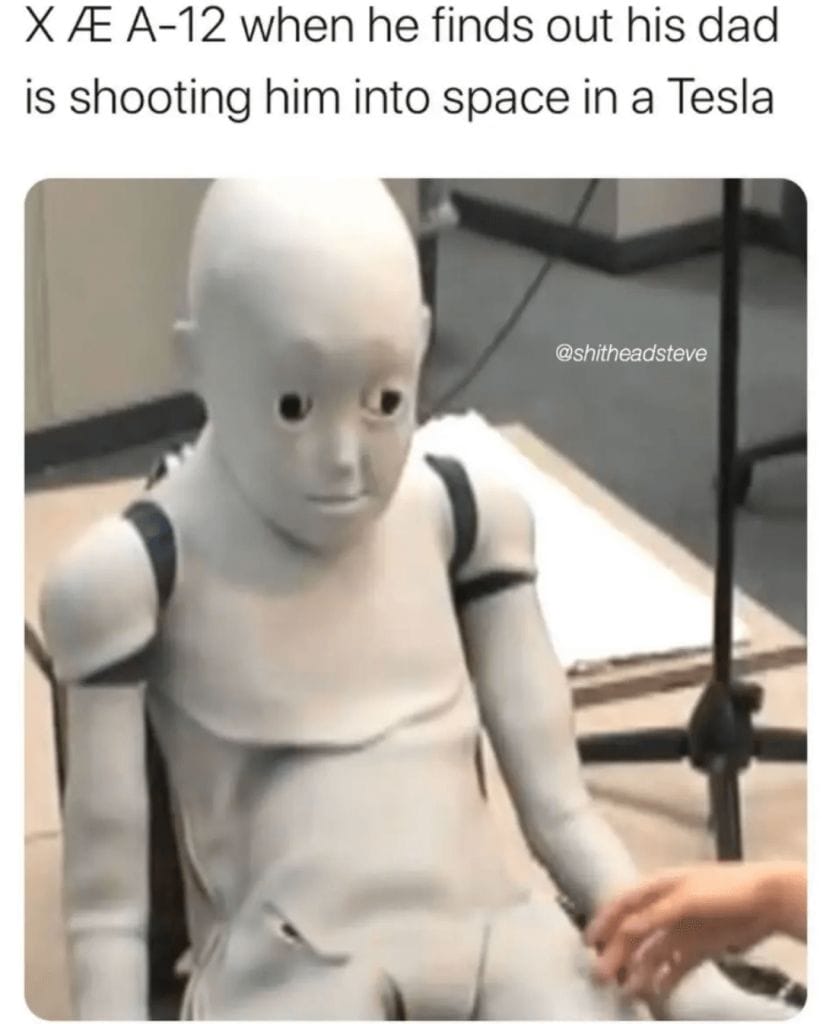 If there are two things synonymous with Elon Musk, it's space travel and Teslas. They're what people think about when it comes to Musk and his son might find that out the hard way.
Okay, this one might be the funniest of them all. The CAPTCHA security stuff on computers might prove to be tough for X Æ A-12 when the eventual time comes for him to use one.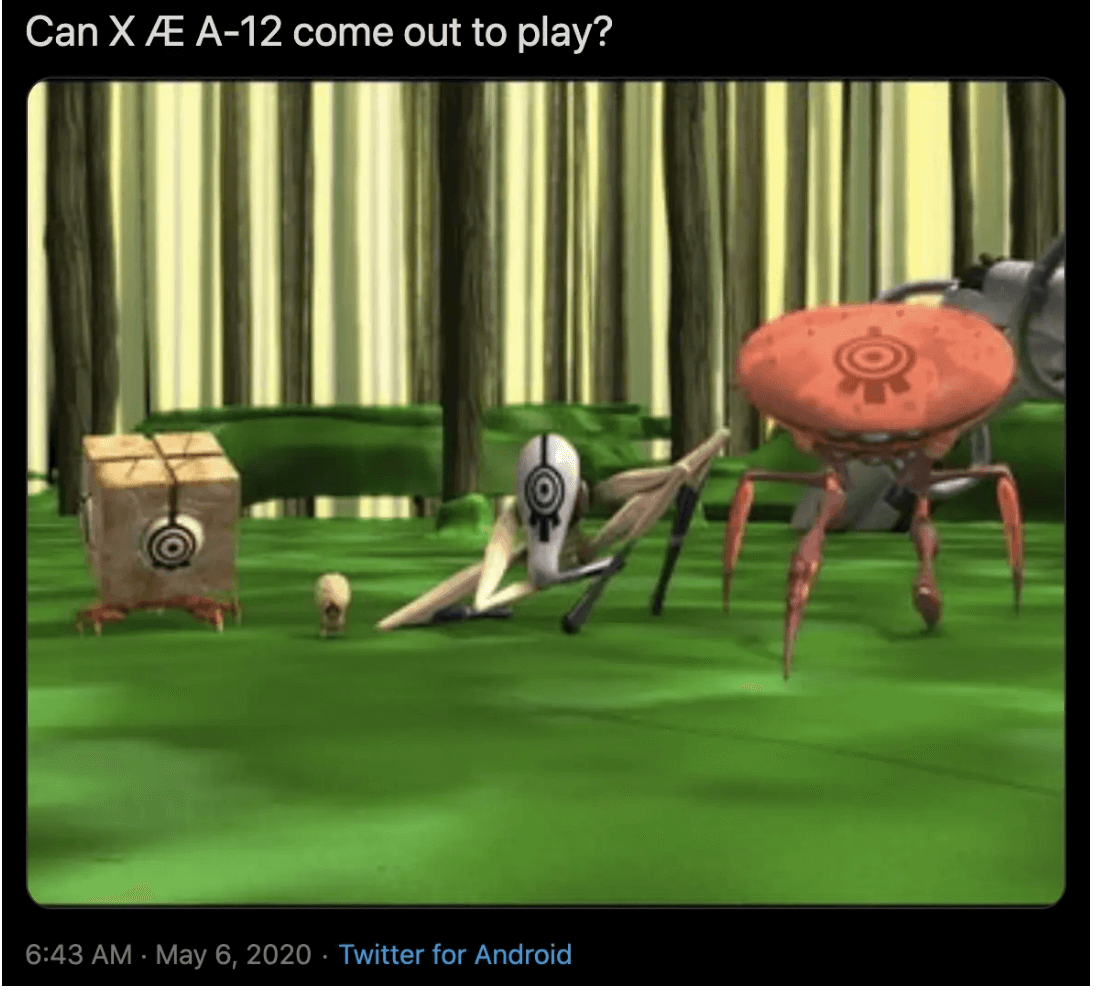 This meme hilariously suggests the group that Elon Musk's son may have as friends in the future. Their names would probably actually be quite similar to his.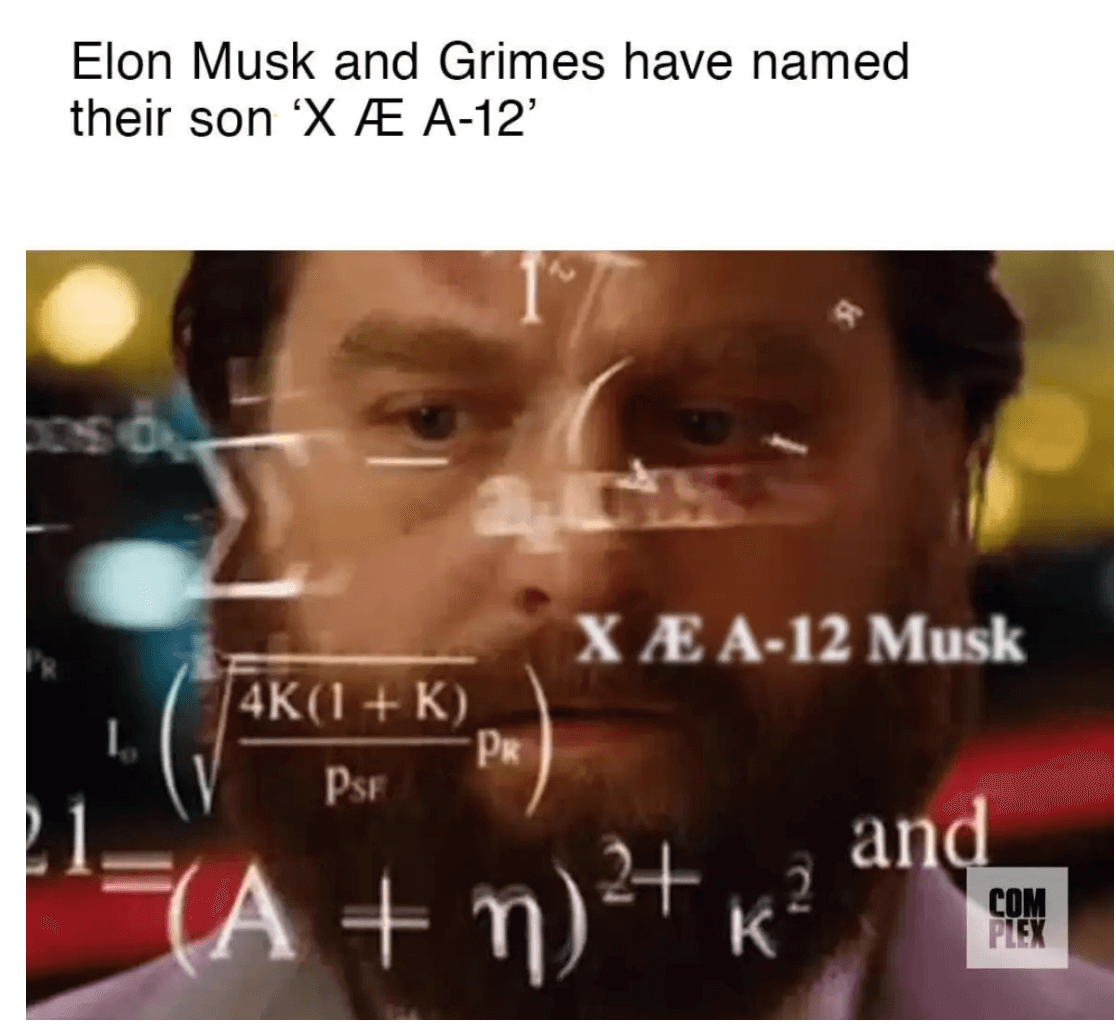 Almost all of us can relate to Zach Galifianakis' character from "The Hangover" here. When we heard the name of Elon's kid, it sent us all down a rabbit hole.
Even a Twitter account dedicated to the best deaths in horror movies got in on the fun. They had one of the better and more unique takes on the idea of how the kid will react to punishments.
Some folks have had a lot of fun predicting that Elon's son will go on to be some kind of genius. This "Jimmy Neutron" inspired meme gives a great look at it.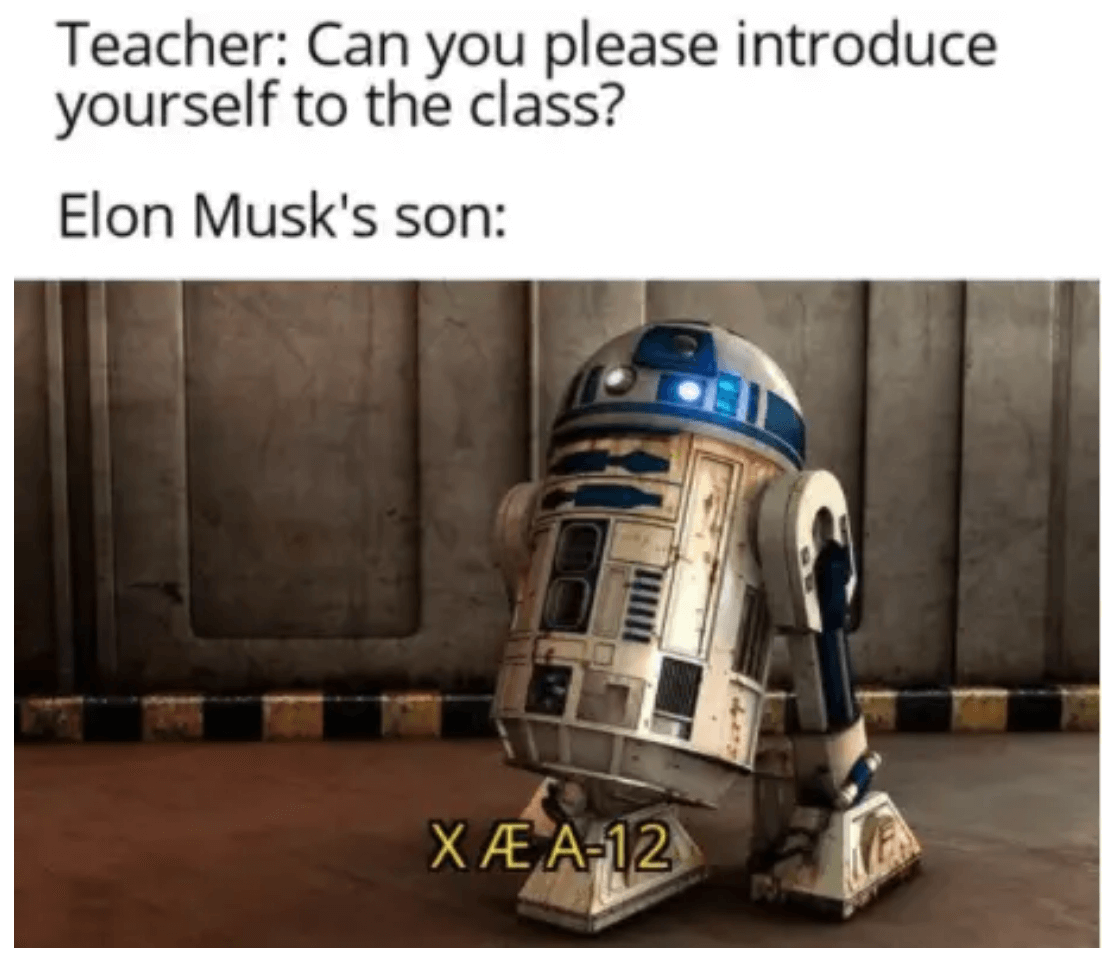 Anyone who has ever watched a "Star Wars" movie knows that R2-D2 speaks in whistles and beeps. Considering Elon's son's name, that might be how he speaks.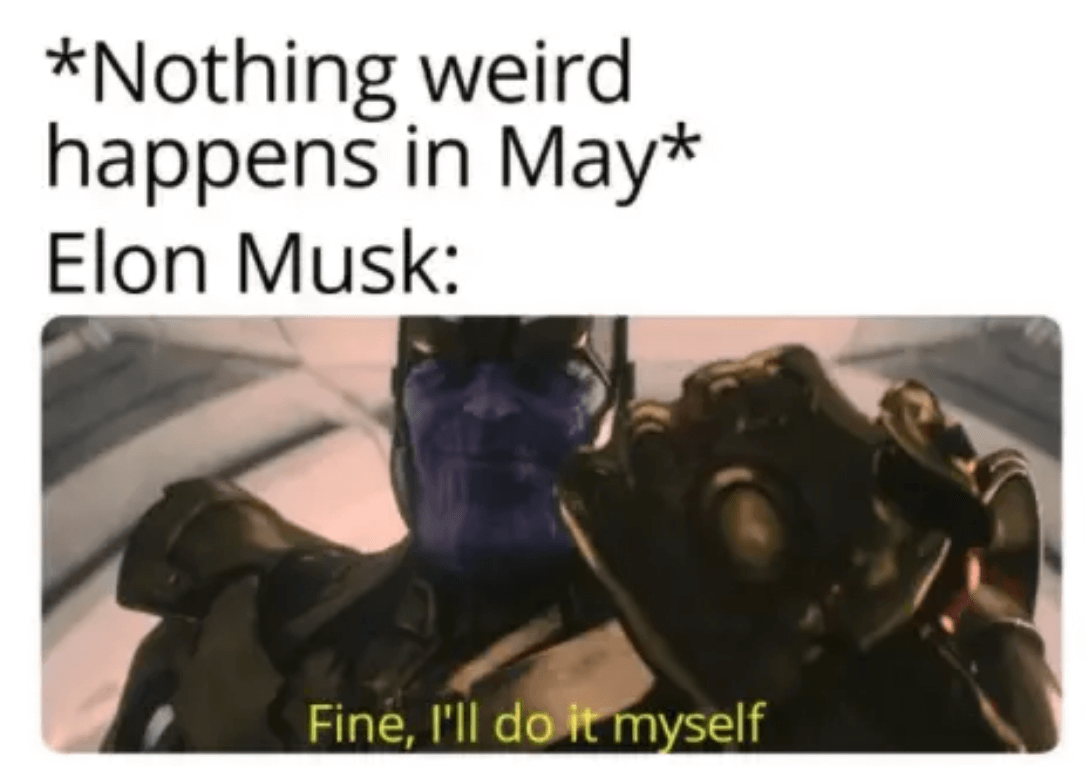 We end with one of the best people to use for a meme. Thanos from the MCU. Elon Musk basically took it upon himself to handle the news for the month of May.