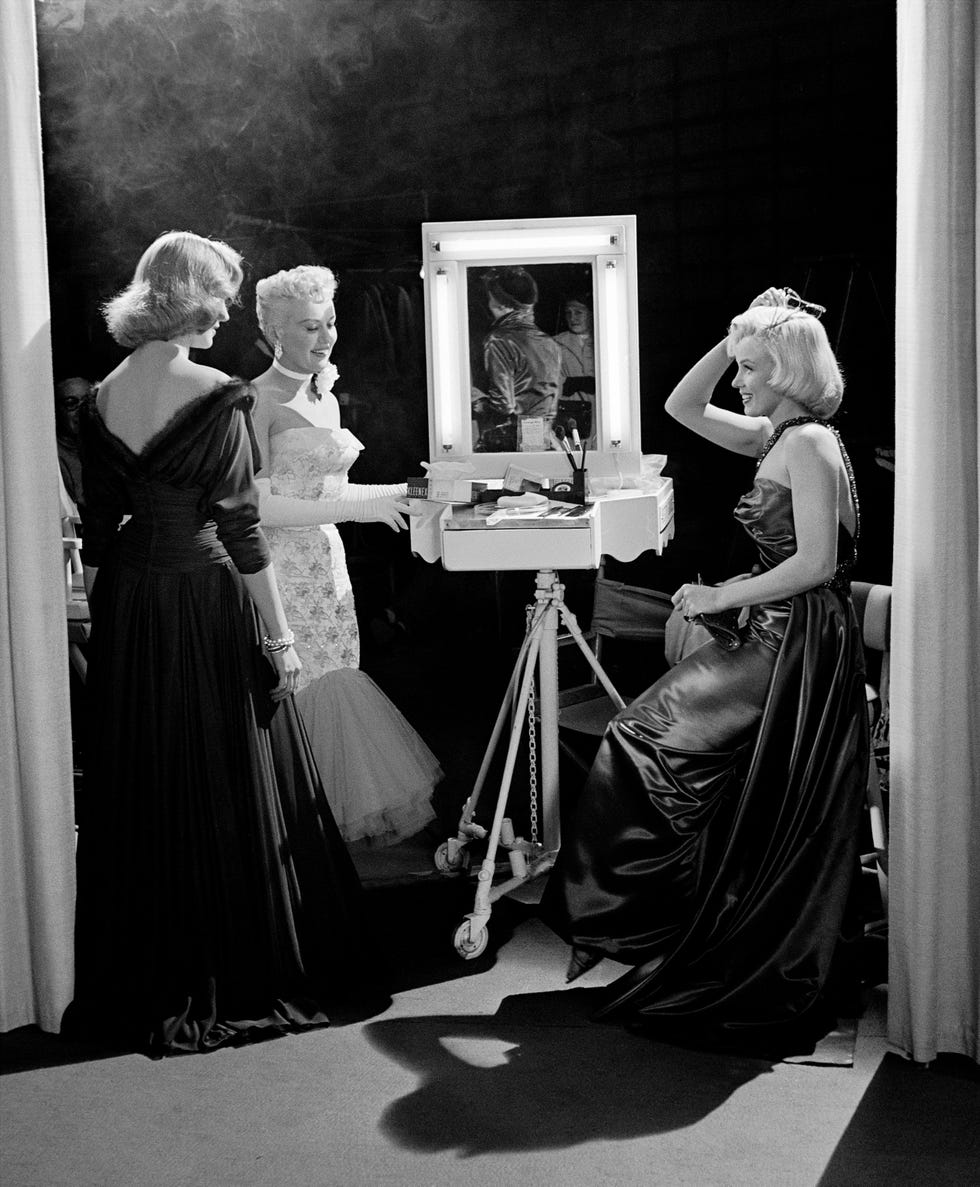 Talk about an iconic trio. Here, Marilyn Monroe, Betty Grable, and Lauren Bacall all fix their hair and makeup on the set of "How to Marry a Millionaire."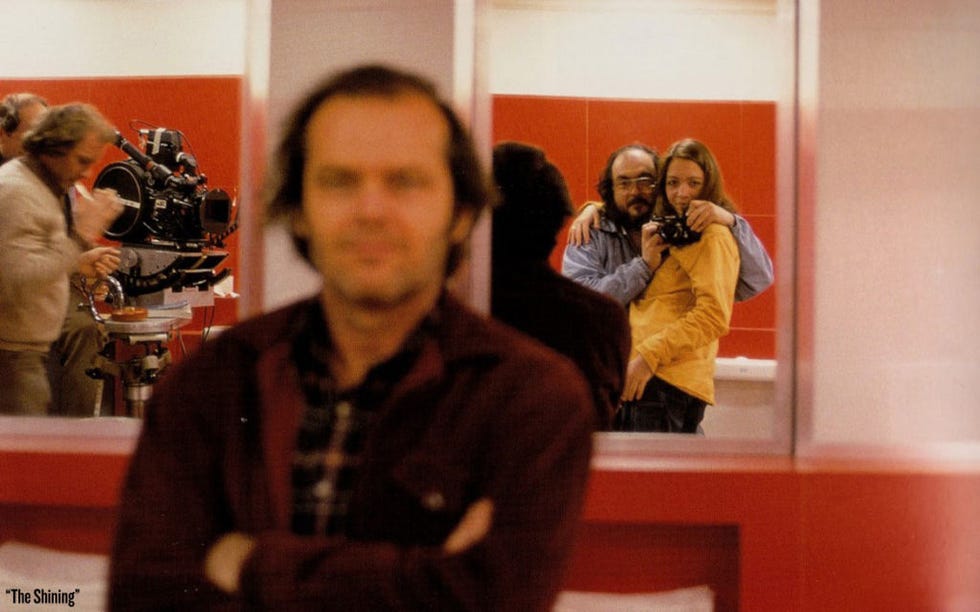 Stanley Kubrick and his daughter Vivian take a picture in the mirror with Jack Nicholson looking on. This is just an awesome photo from the set of 1980's "The Shining."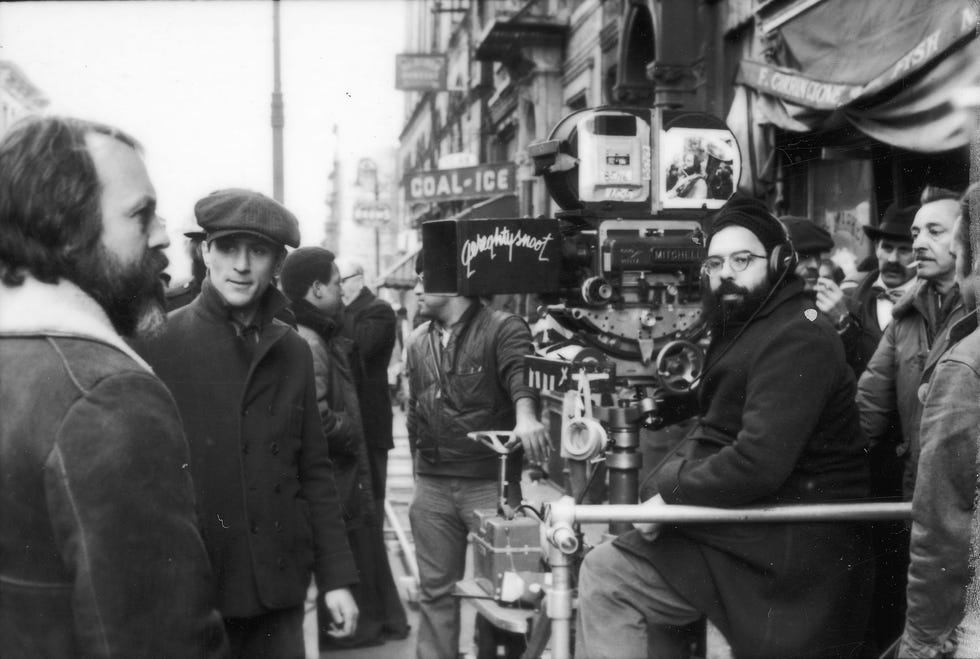 Following the success of "The Godfather," a sequel was an obvious decision. Francis Ford Coppola can be seen here behind the camera while Robert De Niro stands in front.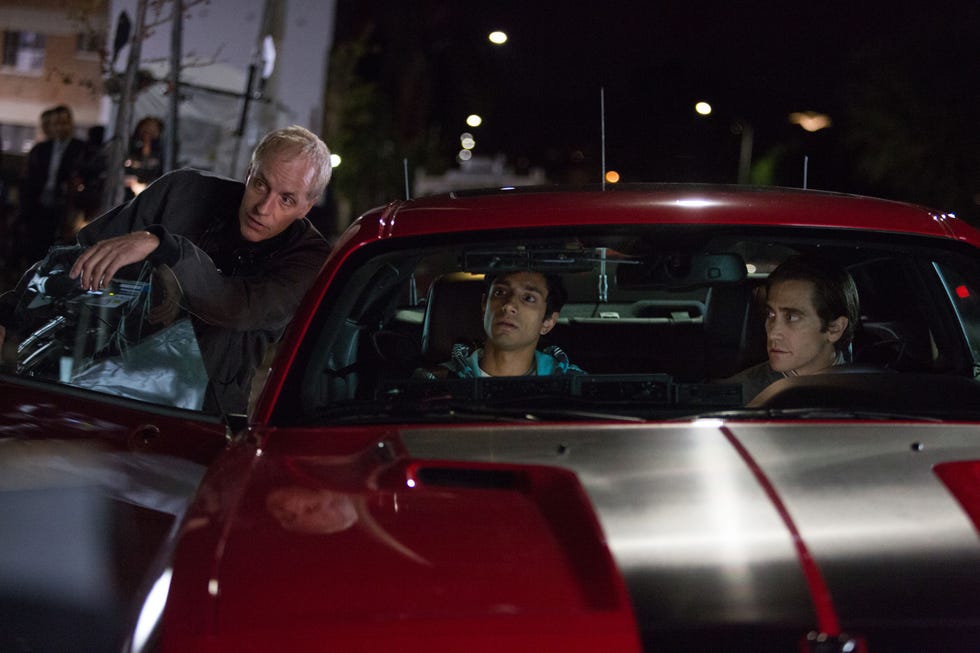 Jake Gyllenhaal gives a chilling performance in 2013's "Nightcrawler." Here, he sits with co-star Riz Ahmed while talking things over with director Dan Gilroy.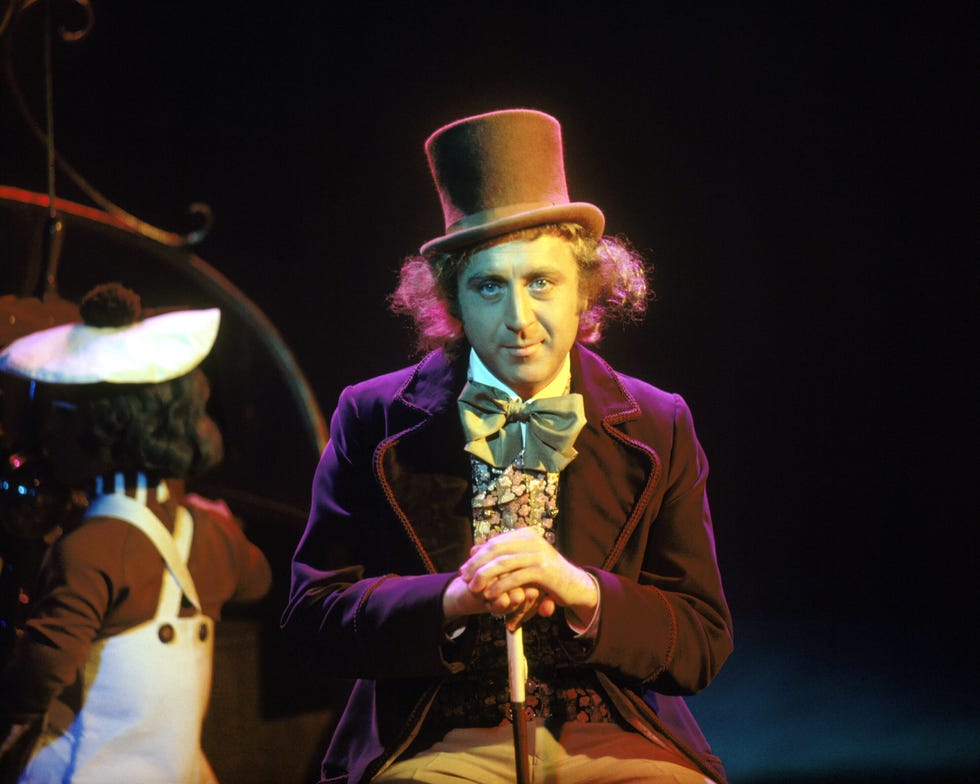 This honestly might as well be a shot directly from the movie itself. Gene Wilder waits to shoot another scene in 1971's "Willy Wonka and the Chocolate Factory."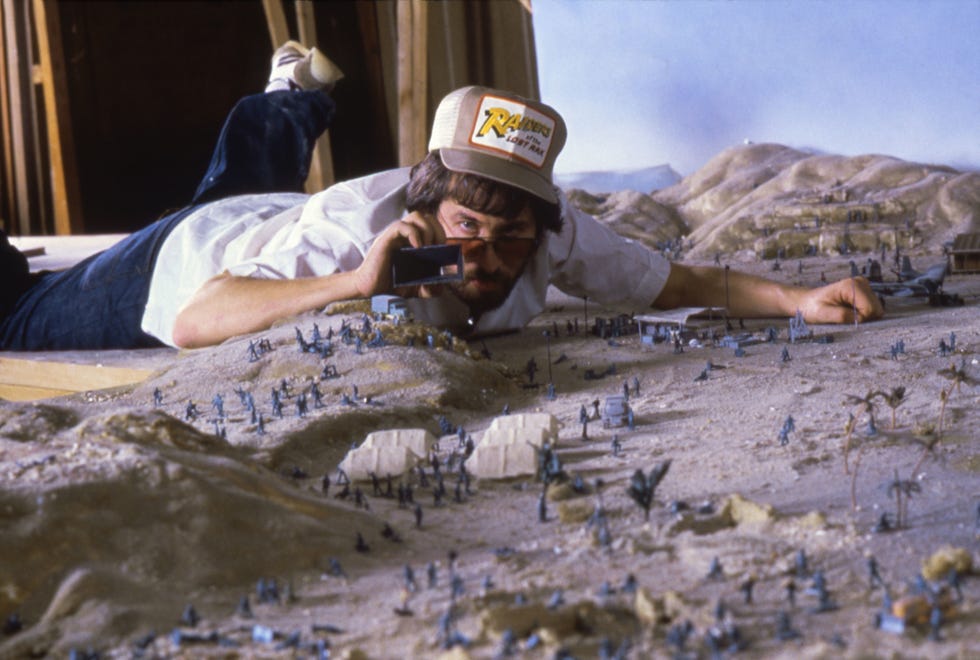 In 1981's "Raiders of the Lost Ark," Steven Spielberg had to get pretty creative. That meant using scale miniature versions of scenes to stay within his budget.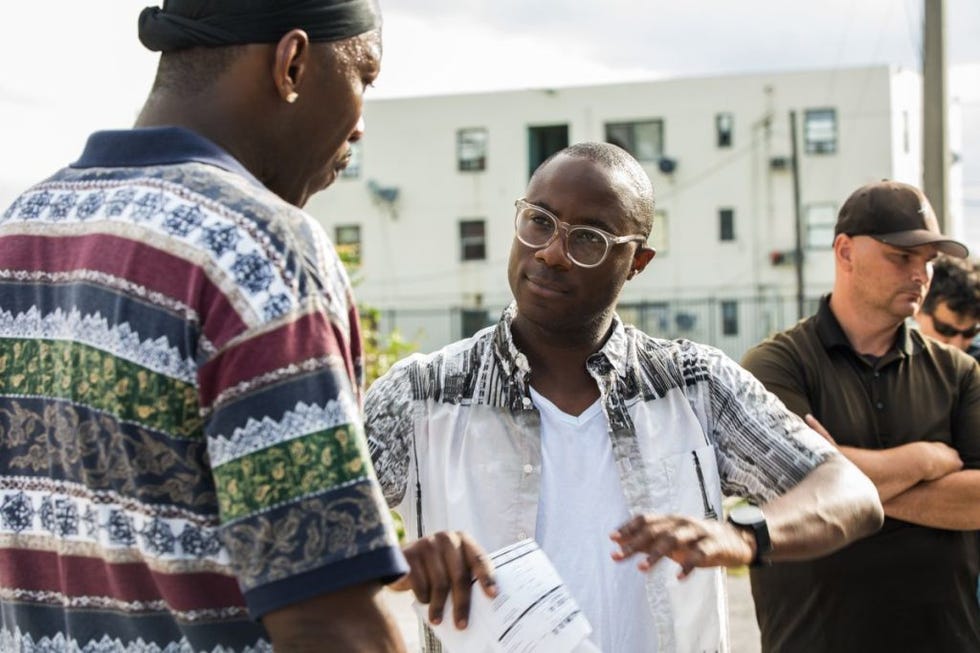 Working on a Best Picture winning film is hard work. The combination of Mahershala Ali and Barry Jenkins did that with 2016's "Moonlight." Here they are filming it.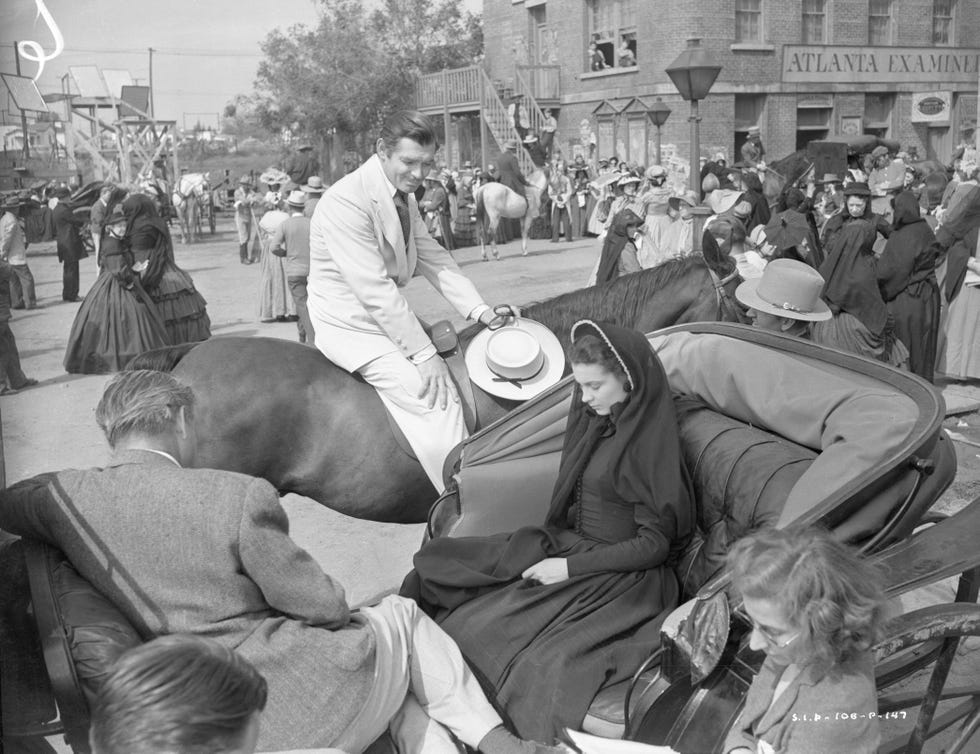 This shot is from 1939's classic "Gone With The Wind." It shows the director and lead actress sitting in a carriage while the lead actor rehearses on horseback.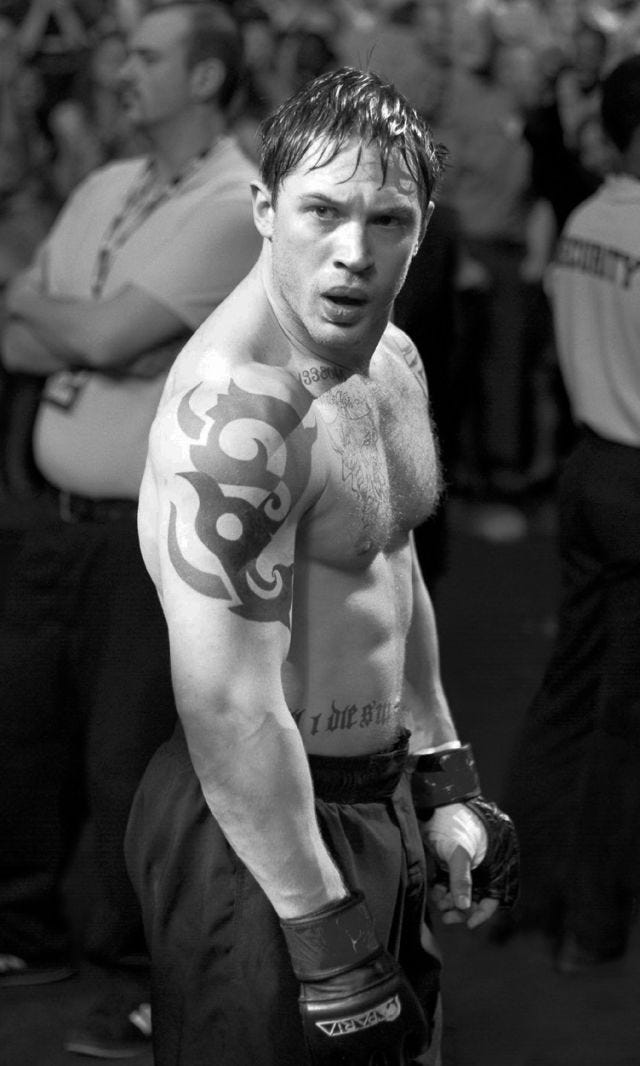 Before he was Bane and Venom, actor Tom Hardy delivered a top-notch performance in 2011's "Warrior" as an ex-Marine turned MMA fighter. It's an underrated gem.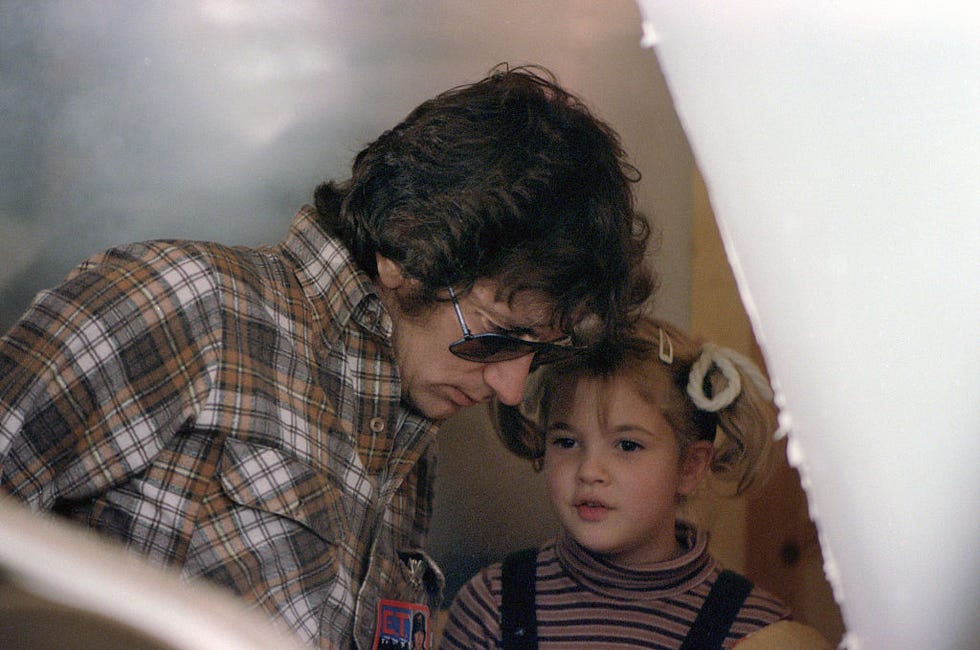 That really is an incredibly young Drew Barrymore and Steven Spielberg. The famed director gave her guidance while on the set of "E.T. The Extra-Terrestrial."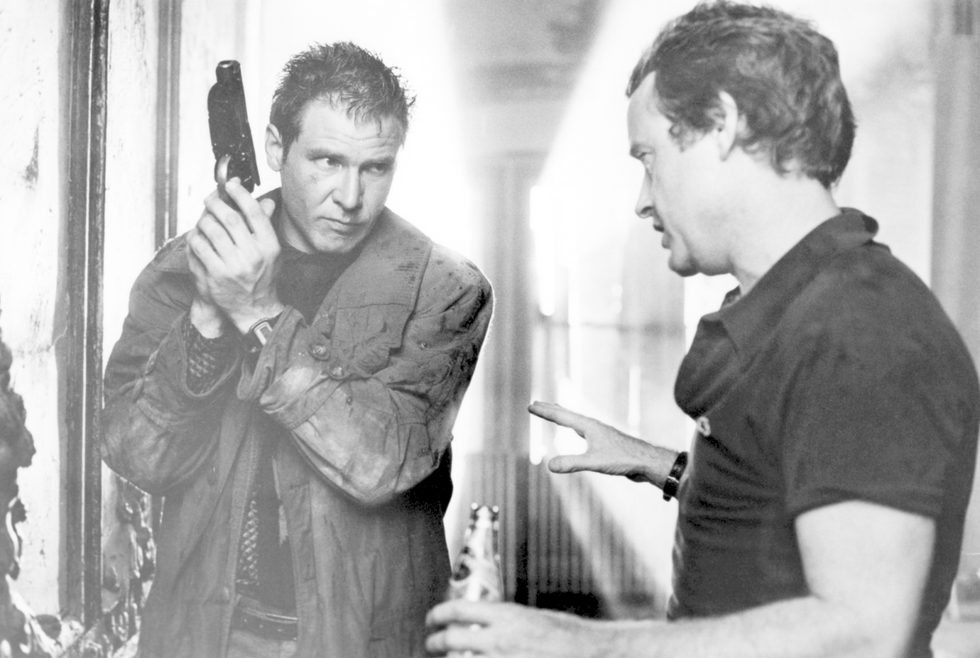 The combination of actor Harrison Ford and director Ridley Scott was a powerful one. Here's the duo working together on the set of 1982's "Blade Runner."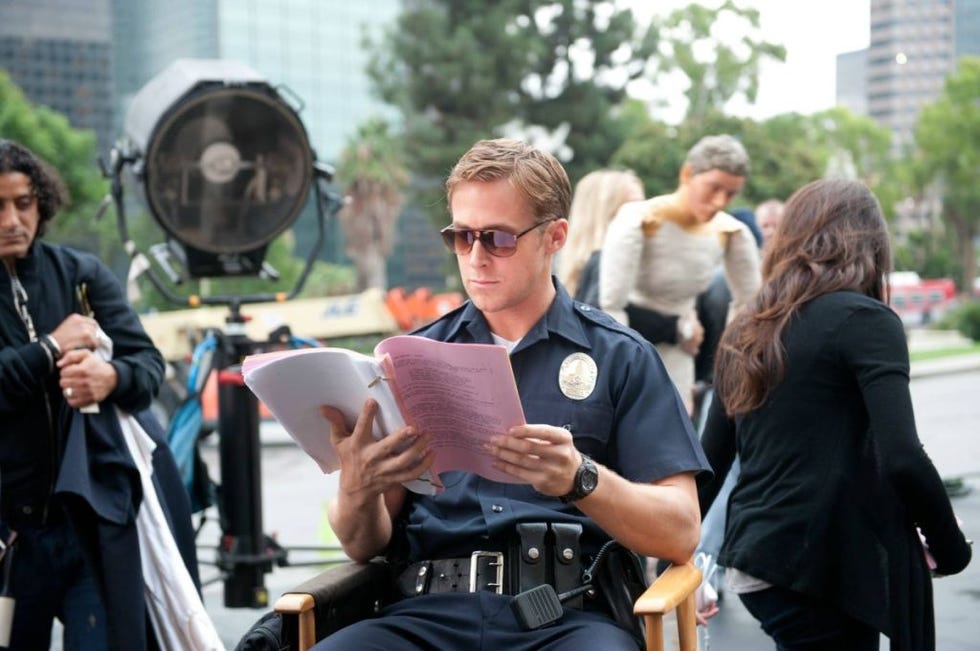 2011 was the year of Ryan Gosling. From "Crazy, Stupid, Love" to "The Ides of March," he was everywhere. That included "Drive," and he's seen here reviewing his lines on set.
James Dean was something of an acting prodigy who shined in every role he got to take on. Here he's seen rocking his iconic jacket while filming "Rebel Without A Cause."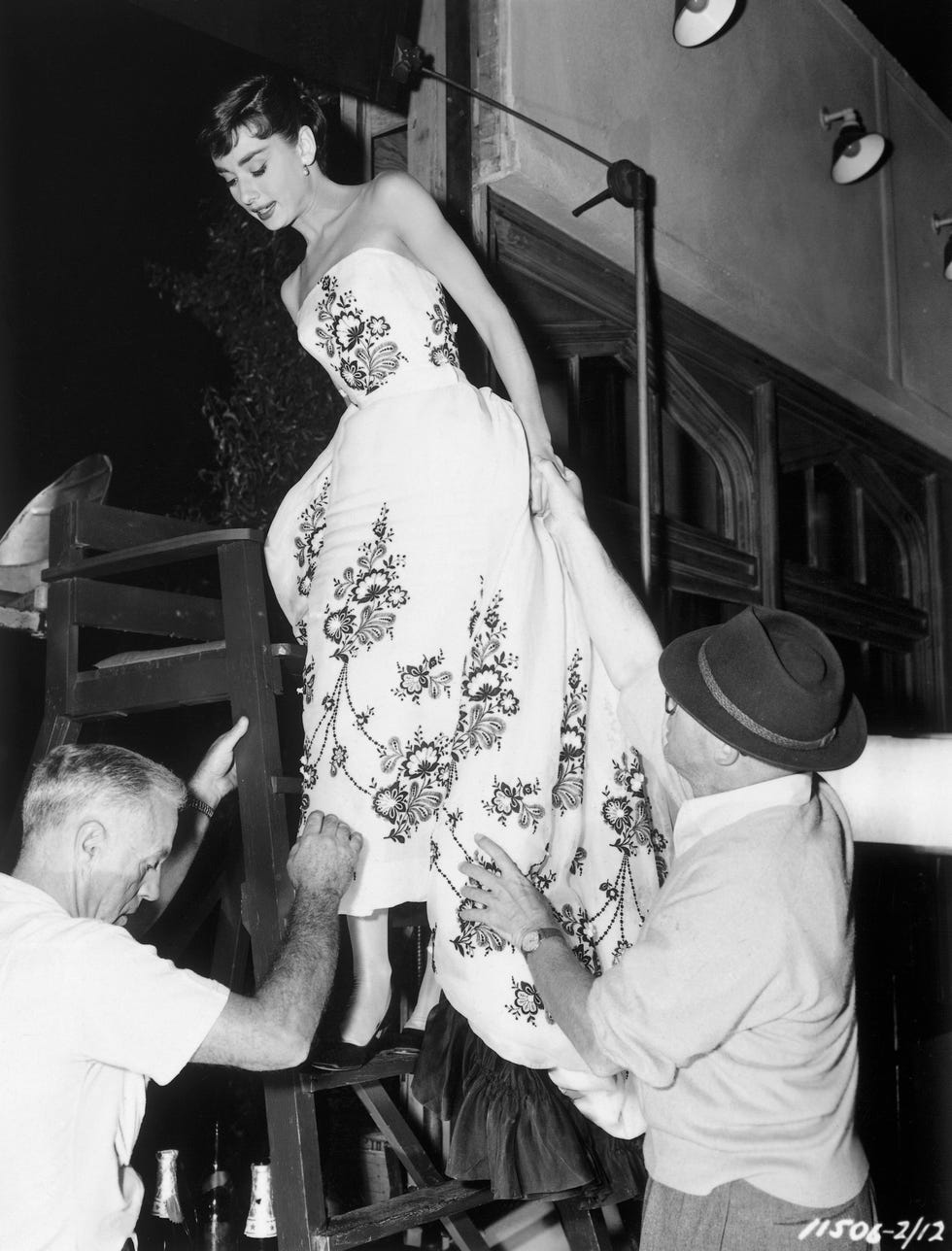 There's no other way to slice it. It's always a treat to see the lovely Audrey Hepburn in any photo. This was taken while filming 1950's "Sabrina" as she is helped down a ladder.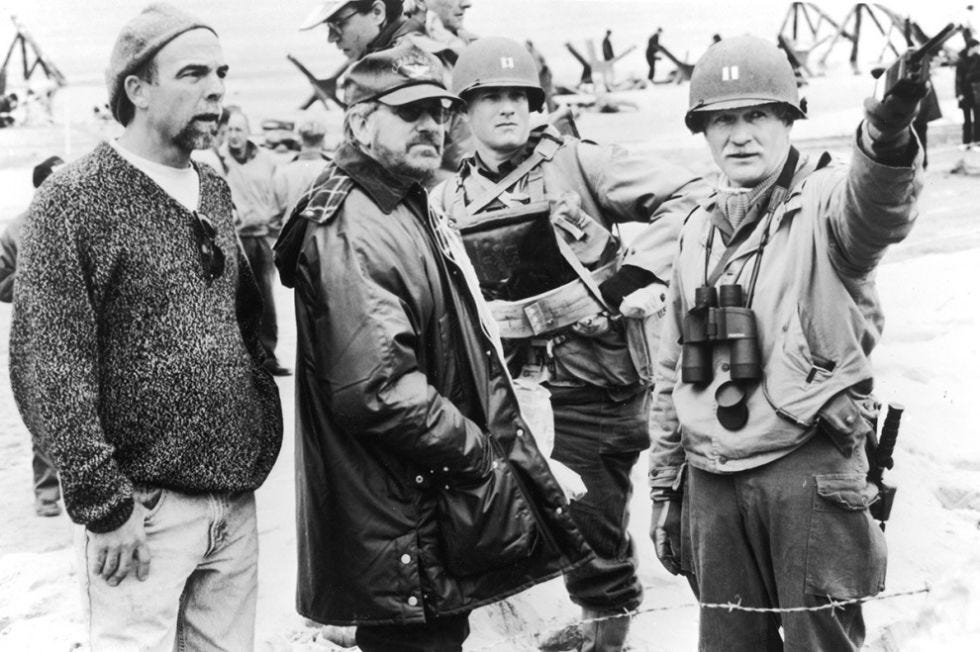 There's a lot of Steven Spielberg here and for good reason. Here he is alongside star Tom Hanks on the set of 1998's classic war drama "Saving Private Ryan."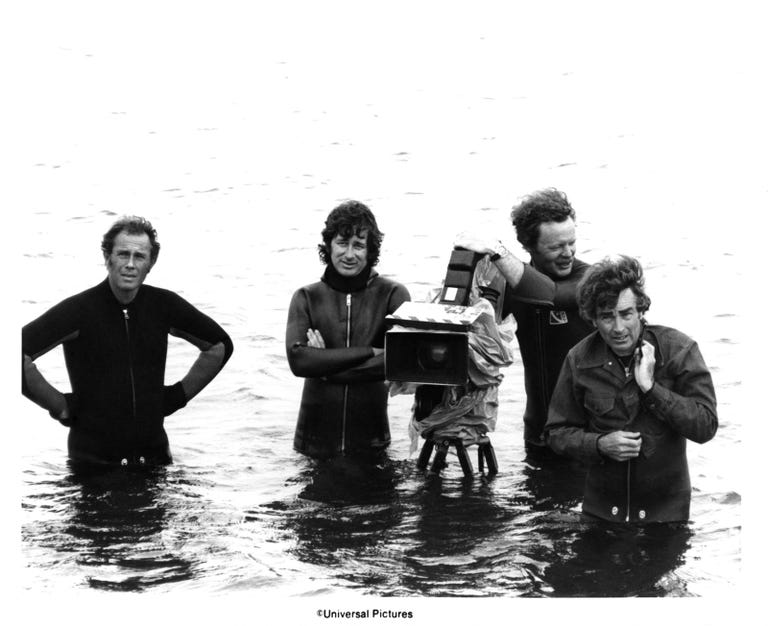 In an effort to get the best shots possible, film crews go to great lengths. Steven Spielberg and his team entered the water to shoot 1975's blockbuster "Jaws."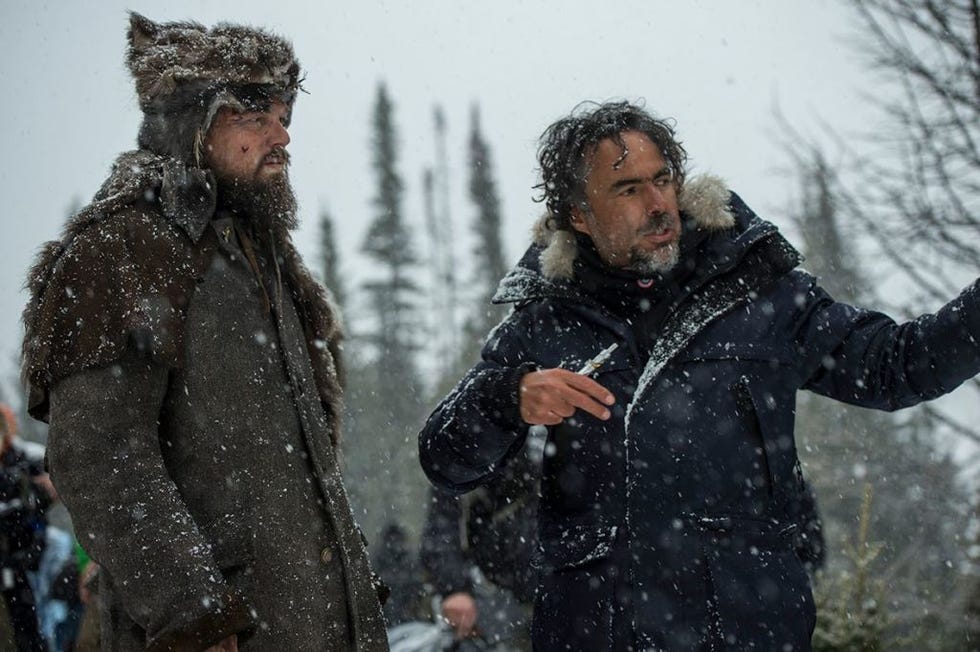 It's the movie that finally earned Leonardo DiCaprio his Oscar win. Here, he and director Alejandro González Iñárritu discuss a scene from "The Revenant" in rough conditions.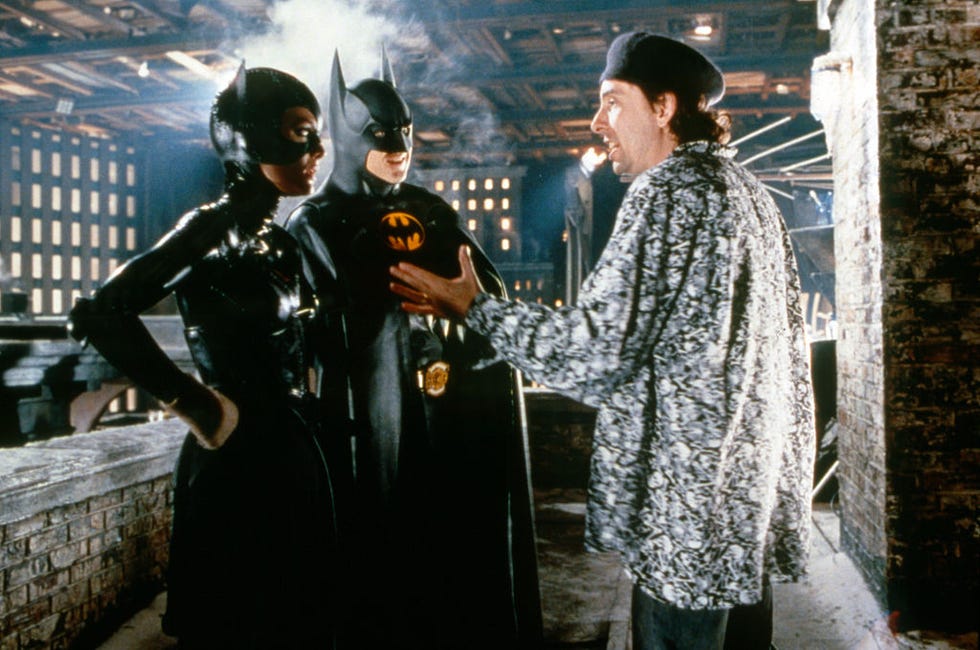 Michael Keaton, Michelle Pfeiffer, and Tim Burton. That's quite the talented trio. Despite Keaton's concerns at casting his ex-girlfriend, everything worked out well in 1992's "Batman Returns."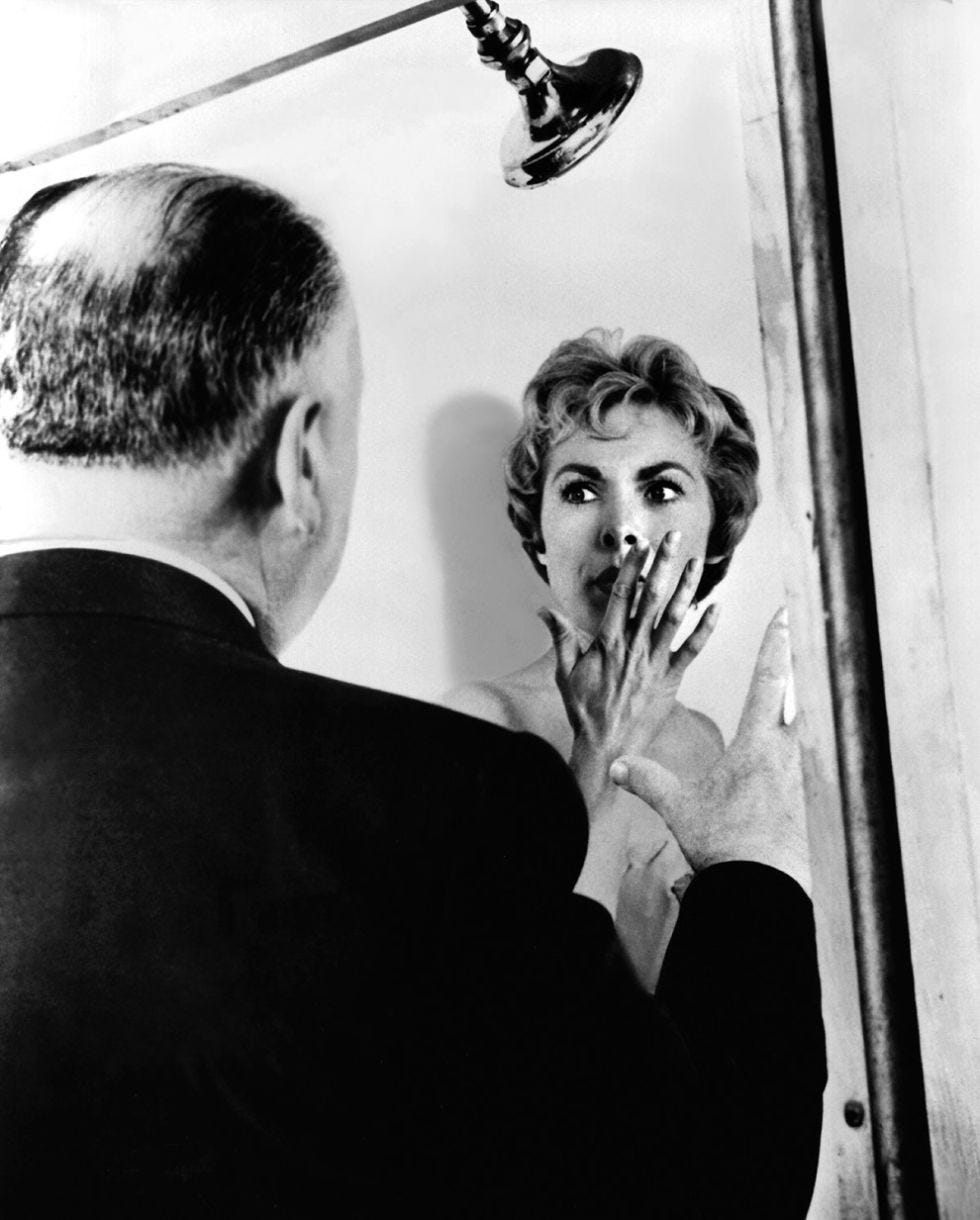 Everyone knows about the iconic shower scene from 1960's "Psycho." In this image, we see Janet Leigh going over it with the film's acclaimed director Alfred Hitchcock.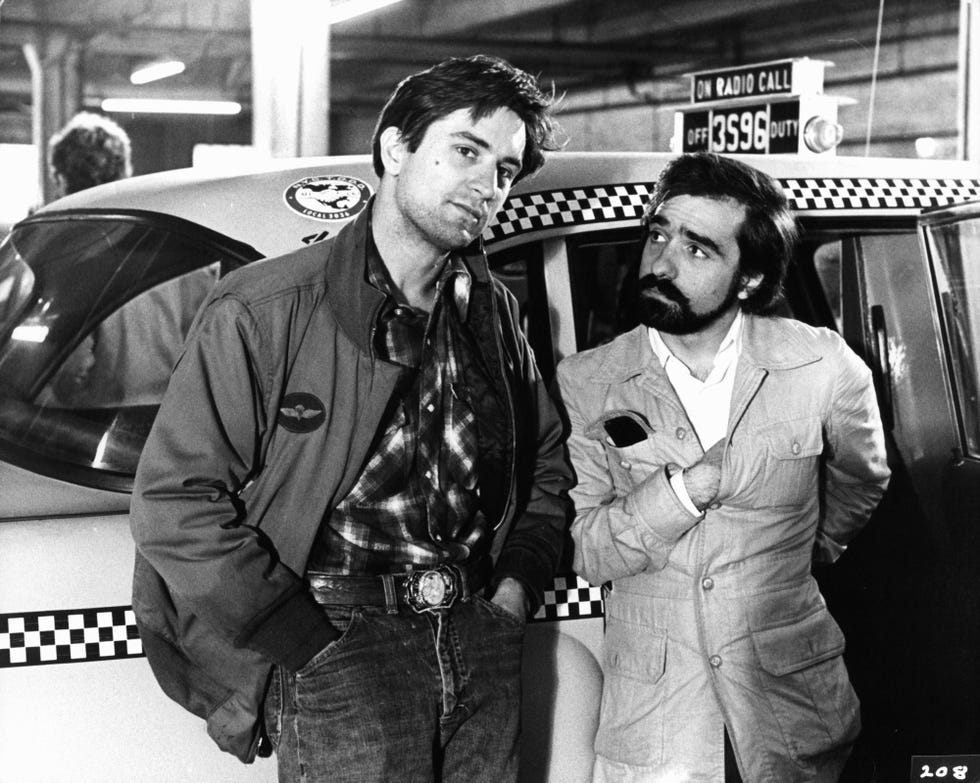 In 1976, a young Robert De Niro and Martin Scorcese talk behind the scenes of "Taxi Driver." In 2019, the two worked on yet another movie together, proving they've still got it.